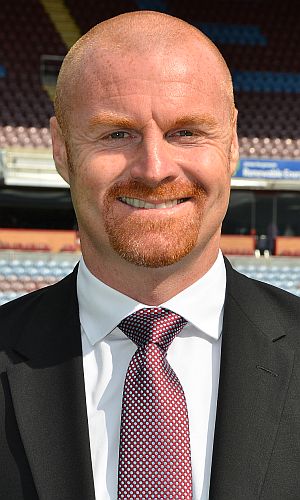 I'm not sure how long interim is likely to last but any news regarding a permanent appointment for Luzon has been very thin on the ground which suggests Fraeye could well be in charge for the remainder of the season and potentially beyond.
He's expecting a tough game for his side tomorrow. "Burnley are a very good side; they were in the Premier League last season," he said. "A lot of them have played together for a long time, they're a very consistent team.
"They have a recognisable style of play and we know what to expect there. We maybe go there at a good time, though. They haven't scored in their last three games or won in their last six. It could be a good time to go there. We'll give everything to try and get as much as we can from the game."
Sean Dyche has seen the Clarets have a difficult run of results of late with four draws and two defeats in six games since the win against Fulham over six weeks ago. He said: "We have had four away games in the last six and some tough ones. Equally, we've had some tough results and they are the challenges of the Championship.
"We know what it's about, but some of the performances have been, I think, decent at least, but we've got to put our chances away and keep the back door locked and that's really what it comes down to.
"Before that we had a great run of one defeat in twelve, and now we have a chance to right things again at home to Charlton. We've three of the next four at Turf Moor, so we are looking forward to that."
He added: "There are some teams out there who have applied themselves well in the market and spent more than us, and we're having a go. But after we play Hull over Christmas, we'll have played five of the top seven away from home. They have to come back to the Turf, and we like playing there."