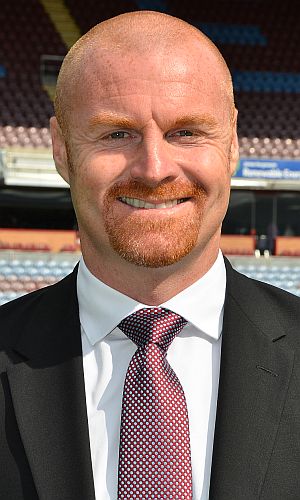 Former Brighton manager Poyet has been building this one up as a big game and he feels our visit could spark a revival for his team.
"We had great moments, great day sand great connections last year at the Stadium of Light," he said. "I think that this is a great opportunity to start having that relationship again from here to the end, whilst knowing that the team will give everything they have to win football matches.
"The idea for us now is to give the 45,000 people something because if they're going to fill the stadium it is because they care and want us to do well.
"We try to make sure that the next game is the most important one and I think Saturday's game has to be the turning point. There are no more excuses with players coming or leaving or anything else, so it is just about us going in there with the group that we have and performing and winning the game."
He added: "We need to make sure we do our bit because we're at home so we need to make sure the fans get excited, and when you give them a little bit they're up so we also need to give them the quality they deserve because they have paid for a ticket.
"We need to be the ones making things happen instead of waiting for a mistake, a refereeing decision or for the fans to take the team to another level. It is up to us and that is the mentality that we want the team to have on Saturday, so I'm sure we're going to be up for it and I would like to think we now have the opportunity to go and win three or four games in a row.
"It's an important week with an absolutely massive game on Saturday against Burnley."
Dyche said his team are ready to go and play with their usual freedom and, no matter what is made of the run Sunderland are in, we will carry on as usual.
"You can't take anyone lightly," he said. "When you're a team like ourselves in this division we can't take anything for granted and just go on the fact that someone is having a bad run. We have to make sure we're right in every minute of every game and that was proved against Crystal Palace.
"That's how tough this division is and we just focus on ourselves as opposed to looking at other team's form.
"I know that Gus is putting a lot of expectation on his players for this game and I think the fans do there as well. I think there is a really big expectation there as it's a big club obviously so you do understand that.
"They've got to live up to that and we've got to just keep focused on what we're doing here. After ten games people were saying we've got no chance and here we are sat in reasonable shape in the grand scheme of what we're trying to achieve.
"We're making a fist of it as a minimum really because some of our performances have been very good and there are signs of adapting nicely to the Premier League.
"There is an excitement about the team, the town and the fans about what we're hoping to achieve this season and the way we're going about it. I think we're taking about 3,000 up there again so whilst there's a challenge to it, there is a great feeling about what we're trying to do."