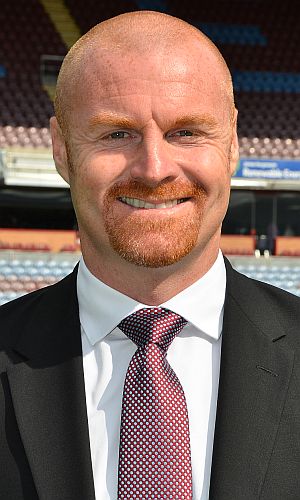 Allardyce is 2-0 up with Turf Moor wins last season in the Capital One Cup and this season in the Premier League and he's spoken about us ahead of the game. "They play a very similar way to QPR, with a 4-4-2 formation," he said.
"Like every team you have to look for their weaknesses and exploit them and, as has been the case with ourselves, they have been a little short of goals recently. That's been a big problem for Sean, they've created a lot of chances but they haven't finished them off.
"We have to make sure we take our chances while keeping an all important clean sheet like we did last weekend. I don't think it will be a tight game because Burnley know they have to come here and go for it. We have to be aware of that, stay solid and exploit the spaces they may leave."
Asked about our position at the bottom, he added: "At this stage of the season you do begin to panic if you're down at the bottom. We've seen teams pull it together, Leicester at the moment, Sunderland last season. Alan Curbishley did it here a few seasons ago. It can be done, we have to guard against Burnley doing that against us on Saturday. Our fans will expect us to play well and win.
"Sean is his own man and he knows what he wants from his players. He's sticking to his original plan because he thinks that's the best way of doing things. Perhaps I'm a little bit more flexible in terms of adapting to the teams that we play and the threats that the opposition face."
Dyche was under no illusions when he said: "I think the reality is that a tough task has just got tougher. We've been under no illusions all season. We've been honest with what we are and what we want to achieve but I think we've looked beyond the outside noise of what we're trying to do.
"I don't think that has changed. We all know that three points in this division can radically change the look, the perception and the feel of the league, particularly at the top and bottom end. We look to gain those points this weekend and see how that shakes the pack up.
"With four games to go, there is no point in worrying about it, you just have to go out and affect it. Our main thing is to affect the next game and I think we've been very close lately.
"It was a very good performance against Leicester for many different reasons. I looked at the stats on Monday and they don't win you a game but they give you a measure of how your team is performing.
"The stats were very, very strong but we know what it has been and that's taking our chances. You've got to take them at this level. Goals win games, it's the oldest one in the book and that's the thing that has been missing.
"I think the shape has been good, the energy is often spoken about and the belief has been outstanding for a team that has taken constant messages of doom from the outside. We've got four games to put that clinical side of the game right and they're big games coming up."
He added: "There are no guarantees to any game but we've believed all season in what we do, and we still believe in what we do.
"We have to make the players aware of the opposition so they have an understanding of what we're up against, but it comes down to us delivering performances no matter who we're up against at whatever stage of the season and that's our focus.
"We've got to perform and we've certainly got to get something from the game and we're angling on a win for obvious reasons at this stage.
"I've made it clear all season that it's not a great shock for us to be written off. We believed we could be higher, of course, but what I'm suggesting is it's not come out of the blue that we are where we are. This can be the reality of a season with a club like ours.
"I don't think the players are feeling it the same as those at other clubs and I think there is more of a relaxed focus to the group."