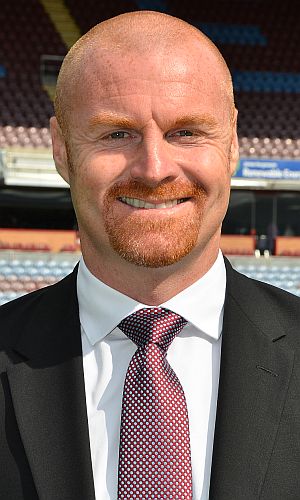 It's a relaxed Wenger at the moment. His Arsenal team have won of ten of their last eleven Premier League games so no wonder, speaking to the media, he said: "The vibes coming out of the team are very positive and all this together makes you happy when you are a manager."
Their win against Liverpool last time out took them to second, "It is a positive sign for us, but let's not get carried away because you look behind us and it's one or two points," he said. "That can quickly be wiped out by a bad game.
"That's why we want to continue our run, to continue to play quality games and that's the best way to be protected from other teams coming back on us."
After Liverpool, its Burnley and he was very complimentary about the Clarets. Comparing it to the Liverpool game, he said: "It's just as hard. Different propositions maybe, maybe we'll be a bit more cautious defensively, but it is a team who goes forward as well.
"They play in an offensive style, direct but very efficient. They have some good young players like Trippier and Ings and they are quite dangerous in the final third. They have improved since the start of the season because they had to adapt to the Premier League and it took them a while. Now they look a very, very good team against everybody.
"If you look at their results against the top teams like Manchester City and Chelsea, they have done extremely well. On top of that, they've taken 18 out of their 26 points at home. That means that for us the challenge is big and we want to be at our best because I'm convinced that this is a difficult game."
It's our big game mentality, the one that has seen us pick up these points against teams in the top group, that gives the Clarets' boss confidence going into this toughest of games tomorrow.
"We've found clarity before in very big games and on big occasions," he said. "We've got seven big occasions coming but we can only take them one at a time and the next one is Arsenal.
"I'm confident in what we do. I don't view all the others as it is not relevant to me. I'm absolutely confident, wholeheartedly, that we can achieve our goals this season. There is still more to come but we've adapted to the challenge well and grown as the season has gone on.
"It does back to performance levels and delivering performances no matter what the situation is."
Dyche know they don't come much tougher than Arsenal right now but added: "I think it's like all the games, you've got to believe in what you do and the way you work and the players have got to show that when the whistle blows.
"I think we've done pretty well with that over the course of the season and our points tally against the superpowers and the more powerful teams has been reasonable for a club coming into this division.
"Obviously, we understand the opposition the best we can and how they play and some of the work they try and do, but we counter that with how we work.
"Certainly against Tottenham we made it very difficult for them and had chances to win the game and edged the game against Manchester City.
"I'm happy with the way the side is operating at the moment but it is a big challenge of course. They don't win those games by luck, because you can't win that many by luck and they're a very good side."