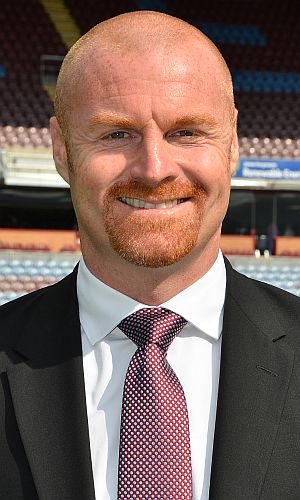 And the big news is that both managers have been talking the game up and looking to progress into the next round.
Pochettino said: "We want to do well in every competition because they are all important to us.
"From our previous two contests against Burnley this season, we know we will face another tough fixture. They are a very difficult team to play against, they've had some very good performances in the last few games and this isn't an easy match.
"We are still in the FA Cup and we'll fight to go into the next round."
Burnley have been starting Premier League games with the same starting eleven for the last seven games now, since Scott Arfield returned from injury, although we made two enforced changes for the original cup tie last week.
Dyche, explaining that it's not a given that we will continue to use the same eleven players, said: "We do keep an eye on this. I don't just roll this team out. We keep an eye on the physical stats and the date behind it. We know the loading volume through training and we do keep a measure on it.
"Actually, even if you look at the last game against Tottenham in the cup, we went as strong as we physically had the bodies to."
He added: "It's not a given forever that the same team plays. That has to be measured in between the games and the amount of rest time. My point is that if someone we think is really on the edge of their physical capacity, there will be a decision to make.
"So far, they've been really good with it and there was another big shift on Saturday. We were physically outstanding against QPR. The intensity and yardage covered were through the roof.
"We're very happy with the way the team is operating and even when we made changes against Tottenham, I thought there were some really good performances and yet again statistically on the physical side too."
He said: "We'll look at this game individually. We've spoken with the group of players today to get the feedback. We don't just work on feedback from the machines; we work on how they're feeling as well, as people.
"The players know how honest we are with our feedback and likewise they are with us. They don't say: 'gaffer I'm fine', when really they're not. They know the way we work and how open minded we are. If they say: 'look, I'm beginning to feel it', we listen to that.
"We've got a group that want to give it everything all the time and we're in pretty good shape at the moment."