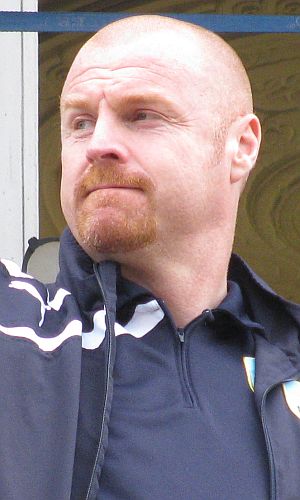 Bolton have slipped to the bottom of the league after this latest reverse and Lennon said: "I thought we played well. The difference was a £7 million striker in Andre Gray. He scored the two goals.
"I thought we were the better team in the first half. I didn't think we played like a team that are bottom of the league. Over the piece I thought our two full backs played very well, particularly Jose Casado on the left hand side.
"At 1-0 we created a very good chance from one of Jose's crosses, and if that goes in then it completely changes the psychology of the game."
Lennon added: "We were playing very well when Jay Spearing suffered an injury. It didn't disrupt our formation, but we lost a very good player. If he'd stayed on the pitch we may have got something out of the game.
"In terms of our performance, I can't go criticising the players. I know we're now bottom of the league, but what we now face is a real challenge to get ourselves into a respectable position. It goes without saying, I don't like being down there because it's not something I'm used to.
"We've got two home games coming up. If we're able to register a couple of wins that can soon change the entire landscape and really lift the mood. That has to be the target."
"It was a hard earned win," Dyche admitted when he spoke after the game. "I thought Neil's side came here with plenty of energy, belief and some very good quality, certainly early in the match.
"In the opening 25 minutes they had the lion's share of possession but eventually I felt we grew into the game in the last 15 minutes of the half and had two really big chances. I just felt we were finding our groove a little bit and in the second half I thought overall we ran out worthy winners."
He continued: "There were some really good moments today and even in that opening half an hour we kept things nice and tight.
"We are not expecting teams to come here and lie down, and we respect them, but the respect we have is also a self respect in the way we go about things, in terms of framework and believe and I thought it was all on show today.
"The two centre halves were excellent and dealt with most of the threats, and we played some excellent football and we're beginning to find that better mix with the ball. That was shown in the chances we created today and we took two."
Gray got his first brace for the Clarets and Dyche said: "The goals were both good quality in their own rights and Andre has that thirst for goals. For the second, his run is fantastic because he holds it and it's a great little reverse pass from Scott. Andre then finishes it as good strikers do, without a single thought other than he was going to score."
Dyche did confirm that George Boyd had rolled his ankle and would be assessed in the coming days after the injury forced him to be substituted just past the hour.