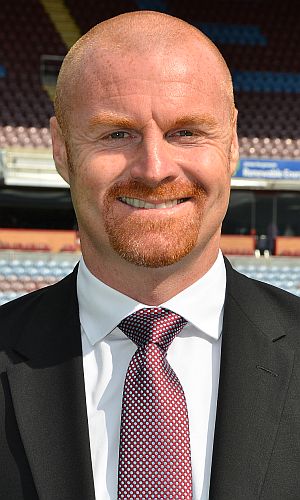 Ahead of the game he has said: "I have to ensure that when they hit the training ground that they do the proper work and get the preparation that is needed to win football games. To be fair, they've focused and worked really hard on the training ground and we hope to see the dividends."

"I'm responsible now in picking the team which obviously I had a say in before but it was just an opinion. That's the sole change and I'm still mainly in charge of what happens out on the training ground and that's the bit that I enjoy the most.

"When you become responsible for picking the team it's obviously your decisions that count but I've got a good idea of the players because I've been here for the last three months," he added.
"I have an idea in my head for Friday but we have had decent results so we won't necessarily tweak too much with it and I'll make those decisions as we go towards Friday."
Sean Dyche will be looking to get Burnley back to winning games after just one point in the last two against Derby and Reading,
"They're in their own mini transition where they've had a couple of good results but a change of manager," he said.

"Eric Black has been around a long time and I think he'll have his own thoughts on what he thinks is appropriate for the team and how he wishes to change it possibly before this game but I'd be surprised if it is radical change.

"We have an awareness of all of their individuals and how he puts them together is probably the thing we can't guarantee. "We'll look to be ready ourselves, we always do that, we've made a marker of it and we'll be ready."

Dyche also took time out to speak about his captain Tom Heaton following another England call up for the goalkeeper: "It's fantastic for him, he's a team player as we know, but it's great for him and his family of course.

"It's great for us as a club to have a recognised England player. He's someone who deserves it because he was fantastic at arguably the highest level of football.

"This year he has come back strong as ever and applied himself very well so we wish him should he be required at any time. They've obviously recognised what he's about as a professional and a person and they're all key markers from the culture we align the players with.

"I'm pleased to say he carries those out and while primarily it comes down to performances on the pitch there has to be a character in there as well. "He's obviously conducted himself in the right manner to continue to be recognised."