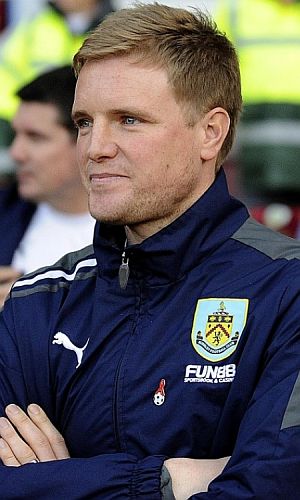 For Southampton it was back to winning ways at home and theirs was a performance that left their boss, Nigel Adkins, enthusing.
"I asked for positivity and it was everywhere today," he said. "The crowd were great and the players were superb which got us the three points with a 2-0 victory.
"It was another clean sheet on the back of the Birmingham game and we looked very resilient today. Kelvin has only had to make one long range save during a ten or fifteen minute spell when we had to defend, which we did very well. That was very pleasing and I am delighted that we have got the three points today."
With players returning and a home debut for Billy Sharp, Adkins continued: "I don't think you can turn around and say 'that's my best eleven' because you won't achieve anything with eleven players. You need a good squad of players to achieve anything, but it was a good eleven that was on the pitch.
"We have arrived at the latter stages of the campaign and I believe that we are very strong as a unit, with the right mentality to deal with playing every three or four days now.
"It was the first time since November that we played at home on a Saturday, so it was good that we have gone out and got a victory. The players are all fit, available and fighting for selection, the unity between them all is there for all to see because we have got a strong squad.
"I wanted to be very positive today, if you look at the bench there were a lot of names left off it today. David Connolly has come on and done well and Chung could have scored late on too, Dean Hammond is our captain and he came on to stabilise things too.
"I normally have a goalkeeper on the bench, but I wanted to be positive and we got a good result today.
"I think all the players deserve great credit because they all did very well. They have to work hard at Southampton and they have put in a good shift here on a cold day, hopefully they entertained the supporters and got the three points which was what we wanted."
The second goal looked to be an own goal, but Adkins said: "I think that one will be going down as Billy's goal! He was a threat in behind the whole time, he has a few little niggles which he will overcome, but I was very pleased with the combination of Lambert and Sharp.
"We have an opportunity now to go to Upton Park and could go back top of the league if we win the game, but they will have a different view point on that, so it's all to play for."
For Howe and Burnley it wasn't a good day. "This was always going to be one of the toughest examinations of the season, but I don't felt we performed today to our usual standard," the manager admitted after the game.
"The first half was as poor as we've been for a long time and that was just so uncharacteristic of us. I thought we did better in the second half, but Southampton were just too strong for us on the day and sometimes you have to give credit to the opposition.
"I know they have spent a lot of money, but they have bought well and they are a strong team. That's probably as strong as they have been all season with players coming back from injury, so we knew it was going to be probably our toughest game of the season."
Two behind after half an hour, Howe opted to make two changes at half time. He added: "We made changes at half time because I wanted to freshen things up. I wasn't happy because we lacked energy and we lacked spark. We couldn't get to grips with them or win any second balls.
"We improved for 20 minutes and we were well on top. If we could have got a goal then it could have been interesting, but it didn't come and we have to look at ourselves and ask if we could have done better.
"The two goals were disappointing and neither phases of our play, attacking or defending, were right today. I felt only maybe Lee Grant, who played well, and Marvin came out with any real credit."
He concluded: "It's the end of a good run, so we have to start another one now. We have to win our home games now because all possibilities are still open to us.
"We are still in a tight group chasing that top six, so I don't think we should get too down on this one result. We'll just take it in isolation and look to bounce back."