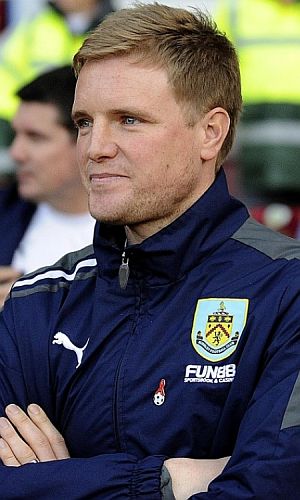 Saunders seems to have put the defeat down to their injury list and having to play too soon after their last games so I'm not so sure what his reasoning would have been for recent games given they've won just once in their last 17 games and have picked up only one point from the last seven games.
"The whole team's injured," he moaned after seeing his side turn in an inept display. "I don't know who it's fair that we can have a day to recover where Burnley have two. I've got some players where, if the game was tomorrow, they might have been alright.
"Carl Ikeme has torn a ligament in his big toe, Pascal Chimbonda's torn his hamstring, Frederic Piquionne pulled his hamstring at Leicester, El-Hadji Diouf pulled his hamstring at Leicester.
"Habib Beye's got an ankle injury that he's been playing with and he couldn't play because of the swelling not going down. If the game had been tomorrow he might have been all right.
"Five of our better players are injured and, if you include Shelton Martis, Paul Keegan and Martin Woods, we've got a full team there that might have got a starting spot.
"We had a run of games Saturday, Tuesday, Friday and playing Leicester has finished a few of them off. It's an accumulation of having tired on top of tired and having to scrap for points. Eventually something's got to give."
Has he given up on them staying up, like the rest of us. He added: "We're not going to give up. We don't need snookers yet but we're not far off. We've got four games left, but we've still got a chance of staying in the Championship, a slight chance."
Eddie Howe hasn't given up on anything yet. Last week he suggested we were playing for next season but two Easter wins have changed things a bit and he said after this latest win: "It's still on and we will try to win every game.
"First of all we will try and beat Coventry and see where that takes us. Who knows what will happen? All I know is we will give our all in every match."
I think he knows how difficult it would be, even with four more wins, and he added: "There is a feeling of what might have been in our camp. I think back to the Watford game, the two Leeds games, Reading and there have been others where we've dropped points and shouldn't have.
"When you look at them now, they are the ones that hurt you because you add them up and it could be so different. The good thing is we are playing very well and now we are getting the results to match the performances."
On today's game he said: "It was a well deserved win. I felt we were excellent. It took us a little time to get into the game, but once we did we passed and moved the ball well and counter-attacked excellently.
"There were some really good signs and with a little bit of better decision making in the last third I felt we could win by more.
"We were disappointed with the goal because it came out of nothing and it goes without saying it was a key point in the game and how would we react. In previous games we haven't reacted very well, so what pleased me most today was our willingness to forget the goal and move on and eventually get our rewards."
Howe was also delighted to see the continuing blossoming of the partnership between his strikers Charlie Austin and Danny Ings. It was Austin on the scoresheet today, scoring from the penalty spot after Ings had been fouled.
"With those two having a good end to the season and Jay Rod to come back in and Martin Paterson having an injury-hit season, I'm really pleased," he enthused. "You are only as good as your strikers and we have four good 'uns.
"It's a tough league and we are not the wealthiest club. We are trying to punch slightly above our weight and compete with bigger clubs who have spent an awful lot of money.
"But we will do it our way, in a unique way and try and bring on these young players, improve them and make them better."