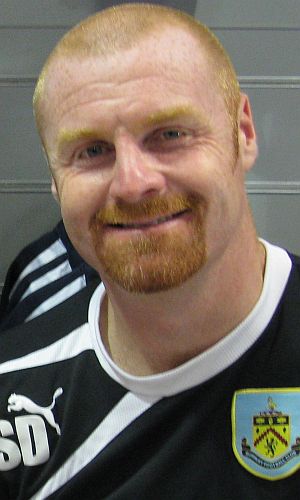 Yeovil boss Gary Johnson is now in his second spell in charge at Yeovil and today said: "Burnley are going very well and in the Championship you have got to be aware of the opposition's tactics and philosophy.
"You've got to be aware of your own because you've got to try and outwit the opposition and that means getting intelligent players around as well so that they can enhance our strengths and learn from our weaknesses and the opposition's strengths and weaknesses.
"Burnley have got two lads on fire up front, Vokes and Ings, and they have got a system where you have got to really work hard to play against.
"When we were up there I thought we did really well for an hour and it was that day when we didn't realise that Sam Johnson, our goalie, had broken his finger in the warm up and the goal came with the cross, he didn't quite catch it and it went in the back of our net so we feel that we certainly competed early part of the season against Burnley and now they find themselves in the top two and we've got to try and compete with that."
Having said Vokes and Ings are on fire he was asked if he considered Ings to be one of the best strikers at the moment in the Championship. "He is. The statistic say he is," Johnson said.
"He scores good goals and you have Sam Vokes who is probably having his best season for a long time. He's a big strong lad, holds it up.
"They are their strengths but we will try and find their weaknesses on the day and one of our strengths is going to be the atmosphere at Huish Park.
"We need to get some wins in the Championship as quickly as possible whoever we are playing against and we've got to believe that we can compete with the Burnleys because we've done it with the QPRs and Leicesters, just got beat by the odd goals each time. We've got to turn that around and we've got to start winning by the odd goal."
Burnley, second in the league, and he considers us to be the surprise package. "They have but it's a traditional club up there," he added.
"Sean Dyche has done very well with them and they've managed to secure some good players that have been around at that level for quite a long time so they're pretty experienced as far as the Championship's concerned.
"It would be a fantastic result if we could get a result against Burnley and it's one that you don't have to get later on so the more wins we get at this time. the more the chance you've got of surviving."
Dyche takes his Burnley side to Huish Park having seen the Clarets pay out a transfer fee for the first time since he became manager in October 2012.
Ashley Barnes has arrived from Brighton. Dyche pursued him in the summer and has waited to get the player he wanted, and he's made it clear that he's come in to challenge Vokes and Ings for those forward positions.
He said ahead of the journey to Somerset. "You want your players to play hard, but not over thinking what might happen. I don't think the strikers have done that because the way they have played has been terrific. It's just been well documented that we need support in that area of the pitch, but we also needed the challenge.
"Ashley is a robust, hard working centre forward with an eye for goal and he is someone we have known about and monitored for a while now. We did our homework and he is definitely someone who wants to work hard to continue as a player.
"I can assure you Ashley is not here just to supplement the group and support the front two, but to make sure we have a real challenge up front. I know he is that type of character and he is willing to earn the right to play.
"We see him as a strong player coming in with a will and desire to improve and affect football matches, as strikers do by scoring goals."
That means Dyche has a bigger squad now and he'll also be backed by another big away following at Huish Park. "I believe we have good numbers travelling, which is terrific, as it was at Southampton," he added.
"I felt we did the fans there proud, particularly in the second half and building from a good performance against Huddersfield, and now we take that into the next one.
"Yeovil are a fair side. They came here to Turf Moor early in the season and worked hard and I am sure they will do that again, make no mistake.
"I have watched a few of their games and we have reports on them. I certainly don't get the feeling they have downed tools by any means. They are working hard to earn the right to be in this division and have some good players.
"They have had some tough results, but that can happen in this division and we all know that. So we will be going there ready for a battle."