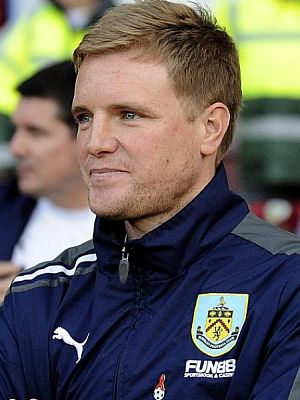 It's just a year ago today that Burnley formally requested permission of Norwich to speak to their manager Paul Lambert. He'd given us enough encouragement to make the request but a day later confirmed he was staying at Carrow Road.
He's since steered them to the Premier League, but ahead of the cup tie he said:
"This will be hard. It's a tough game, and because we're in the Premier League and Burnley are in the Championship some people will expect us to roll them over, which certainly won't happen. It will be a hard game but we will do everything we can to win.
"Eddie Howe has done great. I thought he did fine for them last year, and he's doing a great job this year again. I'm under no illusions as to how hard it's going to be but we're at home which is what you want in the cup and we'll try to go through."
Clarets' boss Eddie Howe is keen to have a good cup run. "It's an FA Cup game so why would we not take it seriously? We will play a team to win the game," he said.
"By no means would I devalue the competition or waste our supporters' money to go down to Norwich and pay good money, not only to get there but pay for their ticket for the game, so we will do everything we can to win the game. It would be brilliant to be part of the competition and go as far as we can.
"Winning any game gives you confidence. We have seen that of late with our winning run and we want to keep that momentum going and keep that winning feeling and hopefully we can do that.
"Regardless of what team they play they will have a strong side so if we do manage to get a result it will be a terrific achievement."
He added: "It's not the ideal draw for us, not just for us but for our supporters as well. It's a long way to go and a difficult place to get to but that's who we've been drawn against and it's a good challenge for us to pit our wits against a Premier League club.
"They did brilliantly last year and it's a really tough assignment for us but one we're looking forward to."