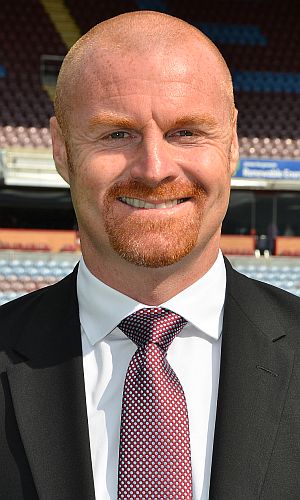 Dijkuizen admitted that it would take time for things to gel at Griffin Park but that he'd been very impressed with the squad's willingness to learn.
"We are still unbeaten which is good," he said. "We have four points but there is still a lot to improve.
"It was good for us not to play this week with all the injuries that we have going on. We had a lot of training sessions. We worked on our transitions because I felt we were a little vulnerable there against Bristol City. We worked with the guys on that this week so it is a good week for that.
"The players like the ideas that we have brought in. There is a good connection and there is a very good spirit in the team. I like to work with this group because they want to learn and they are also giving feedback to us. We have a different culture with training and travelling so I think they are getting used to it."
Looking forward to the game, he added: "You can see from Burnley's results how tough the Championship is as they haven't won a match yet. They are a very good defensive side with good structure and good organisation. Physically they are very strong so it will be a tough game for us."
Sean Dyche spent much of the pre-match press conference talking about the transfer window and Burnley's plans to bring in more players, plans that have seen us sign Brentford's Andre Gray.
Of Brentford, he said: "I think they're a good outfit, I think they proved that last season. They've got an open style of football at times.
"They had a twist of fate with the sending off at Bristol City after going down. We've not had that twist of fate and that can affect a game so we'll be ready, we make it clear all the time.
"I thought we deserved all three against Birmingham despite decisions going against us. I still thought we did enough to get all three and overall we didn't do enough at Ipswich to get all three.
"But onwards and upwards, we are looking forward to the next one, back at home, only our second game at home this season. All those things, they all come into the thinking and we want to get those three points of course."