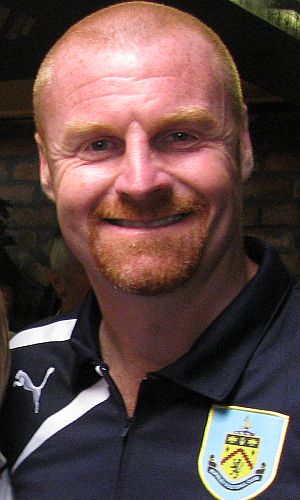 Dougie Freedman makes his first visit to Turf Moor as Bolton manager having previously been here twice with Crystal Palace in 2010/11 and 2011/12 seasons.
Speaking ahead of the game, and it being the season's opening Championship fixture, he said: "It's a fantastic occasion for the early starters of the Football League and this is what football is all about.
"They are two very famous clubs going into battle. I'm really looking forward to it and very privileged to be in this position against a Burnley side in what will be a competitive match.
"We know what they are all about. They are a very high tempo team. They are very direct and turn your defence round so we'll make sure that we understand the opposition and we really look forward to the game.
"We have worked very hard over the weeks to make sure that we are in good physical shape and we've got the mental attitude to start the season this time round.
"I'm good and happy where we are mentality wise and now I'm really looking forward to the season."
Sean Dyche saw his plans hit yesterday with the sale of Charlie Austin to QPR. It was obviously news he didn't want and it was made worse coming so close to the opening game but he remains positive ahead of the new season.
Speaking this week, he said: "You always want to get to that first game. In pre-season we've had some good performances with a nice energy to the team and we want to take that into the season. It's important we do that with a tough first fixture against Bolton, but a very good first fixture.
"They are always great days when you win and that's what we'll be looking to do. It is a great day for many different reasons but we want to make sure the team are ready to perform and go and give a performance.
"The first game of the season is teams settling into it, getting started, knowing the reality of it because pre-season friendlies they are not friendlies, they are competitive games, and we make sure our team go about it in that manner, but they still don't have that edge that a league game or the opening to the season certainly has so we make sure the lads are full of energy and raring to go.
"We want to build on last year, make no mistake. We haven't been able to do that financially but we think we have got some good players with a good squad mentality and a good group mentality, and that can be a real weapon so we want to build on last year.
"We want to deliver performances and really fine tune what we were getting to last year. I made it clear there has to be a framework to keep the team solid but we want that freedom to go and play and to explore the finer arts, if you like, of football and score goals. We've shown good signs of that pre-season but it's important when the real whistle blows that we're ready to do that."
Dyche added that the players needed the supporters behind them. "The biggest thing is to get behind us," he said. "The biggest thing, as ever, is to support, that's the nature of it.
"We know we are in a town that is dominated by the football club, and rightly so, and there is that link between the community and the football club and it works both ways.
"But every Saturday and every Tuesday or whenever that game's played we want to make sure we give that nice good feel, that one club mentality that I mentioned as soon as I got here because there is no two ways about it that when you get everyone's nose pointing in the right direction it's helpful to all.
"We want them to come and enjoy Turf Moor and part of that is obviously the team delivering performances, we understand that, but even if they are not you still need that support so it's important through thick and thin we stay as a unit and that can build good times."