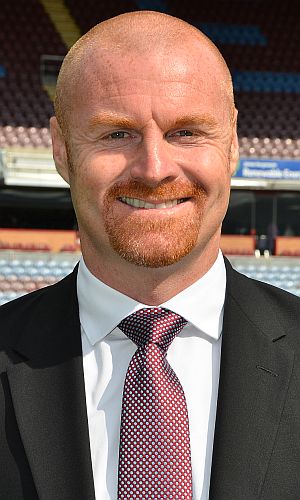 Whilst Dyche was having to discuss all the nonsense thrown at us by Chelsea last week, Monk was able to celebrate Swansea completing a double over Man United for the first time in their history and it has left them just three points away from what is always considered the virtually guaranteed safety total of 40 points.
Speaking about the opportunity to reach that target tomorrow, Monk said: "It's a big motivation for us. We have to now use that and go on and do well.
"We know it will be an extremely tough game and that it won't be easy. Burnley are a very fit and intense team to play against. We have to be ready for the battle and match them in every way while also showing our quality.
"Of course last weekend was a fantastic result and performance (the win against Man United). The players have obviously been full of confidence this week but we know that confidence can be taken away very quickly at this level."
Asked about Burnley, he added: "I think they have done very well. They are right amongst it and have a great chance to stay up. They are a very hard working and well organised team.
"Sean has done a fantastic job there and I've got a lot of respect for him. I know he wanted to prove a point and it's good to see him doing that."
Dyche made a call for the fans ahead when he spoke yesterday. "There is a necessity of what we do in being as one," he said. "It's an important factor in what we're trying to achieve this season.
"I think your home form is certainly very helpful of course and we've always enjoyed playing at (the) Turf since I've been in charge. I think every home team does.
"Our away performances have been strong considering some of the opposition we've been playing against recently and our fans have been fantastic away. We want that feeling of the away mentality in the home crowd because the away fans seem to get there and go crazy for 95 minutes and that's been an incredible part of it.
"We want that at home, the energy from the crowd helps the team. We get it most often and certainly need it going forwards."
As Monk spoke warmly of Dyche, so it was in the other direction. He said of the Swansea boss: "I like the manager. I think he's doing a very good job and he's a young manager like myself still learning and he has an open mind about how his side should operate.
"I met him while doing some TV work last year (Goals on Sunday) and got on well with him. After a flying start to the season, they've remained pretty solid with their results over a long period so it's another stern challenge.
"We know that that is very week at this level of football and we look forward to it."