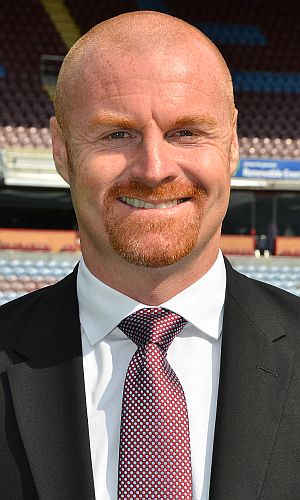 Carvalhal has enjoyed the two week break which has enabled him to get some players fit and the new signings accustomed to the way he wants to do things.
"The break was good because we recovered some players that had small problems and we had to work with the new players and get to know them better," he said at the pre-match press conference.
"It's been important for them to understand the way we play. It's a time to change a little the way we play because we have received different players and different players have different abilities.
"We are happy with this break and I hope because we have changed a few things, we create a new dynamic and we can show a different face in the next match."
Speaking of one of his new signings, Fernando Forestieri from Watford, he added: "It's special when we bring in a player like Fernando and I'm talking about Fernando because we don't have any player in that position.
"We have missed a player in that position, he plays like a second striker so the dynamic is now completely different.
"I'm very happy because I'm also feeling the players are very comfortable in their positions so we will see. These kind of things need time, the recent time has been good to us because, as I have said, we have recovered the players so at this moment we have a lot of solutions."
Sean Dyche is looking for the Clarets to continue where they left off before the break, winning the last two games at home against Brentford and at Bristol City.
He said: "We've had two important wins and I don't want to over egg it, but I think we are two points worse off because of things out of our control. That would make our situation even better, but we've had a couple of big results and it's always nice to get a win away from home, then come back to our own fans and environment, so we're looking forward to the game.
"We want our home form to be strong, as it historically has been. There out of the next four now being here bodes well in that respect."
This week saw the opening of the emergency loan window which will be in operation in the Football League for the last time this season. With fans wondering whether Burnley would be dipping a toe into this particular market for the first time since March 2013 when we signed Alex Kačaniklić from Fulham.
Dyche explained: "If you look on paper and the map of a team, in a perfect world you would have eight defenders, eight midfielders and four strikers, with young players to supplement that. We are close to that thinking because a lot of hard work has been done.
"The only light area people might point to is the centre back position, where we haven't got amazing depth. Kevin Long is on his way back, but we won't rush him, then there's young Tom Anderson and we know Ben Mee can play there, of course, so we have options.
"There's been a lot of re-modelling on the pitch and it takes time for a team to format. There's more to come though and we can continue to improve, but the solid shape and the energy have been very good.
"I just think there's more to come in being productive in the attacking end of the field and ball possession."
Speaking about our opponents, he added: "They're carrying a very big squad of recognised first team players. They're a new group trying to formulate as well as we are.
"We've got a way of working where the hardcore of our players understand that. They've got a new manager along with lots of new players."
One of those new players is one familiar to Burnley fans. Ross Wallace was at Burnley for five years before transferring to Wednesday this summer. Dyche said of him: "It will be good to see Ross. Other than player against us we wish him well in his time there.
"He had some good moments for us. He didn't play as much first team football as he probably wanted which is inevitably why in the end he's gone, but he played some important parts and was always good around us and around the group. He had some really key moments in our time here in helping the team to be successful."