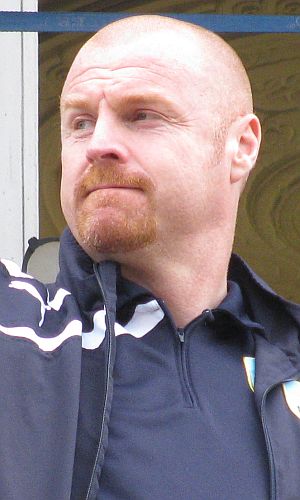 Tim Sherwood has turned things round at Villa but his team go into next week's cup final on the back of successive defeats. After this latest one, he said: "We didn't show enough imagination. The fluency wasn't there but you have to give Burnley credit for that. They blocked it out and there was no space behind them.
"It doesn't help when you go behind because they come for just about anything and that's what they got. The boys tried hard enough but it was just lacking a little bit of quality.
"Everyone came here and expected us to roll over Burnley. I'm not sure how many times any team has done that to them. The commitment was there but we just lacked the quality.
"Now we will dust ourselves down. The FA Cup Final is a one off game. Anyone can win it."
Sean Dyche, who received an amazing reception from the Burnley fans at the end, said: "We wanted to sign of well and that's about the feel, not just the result. It's difficult to win games at this level, but I thought the energy and desire of the players was on show again.
"People said we couldn't go that hard throughout the season, but I can show you the stats because you definitely can and we've shown that.
"The mentality is an important thing in any walk of life, but particularly in professional sport. We have built a culture and environment that suggests we give everything all of the time. It becomes a mind set and we've got it.
"If we'd just had those moments of clarity on certain occasions this season, we'd still be in the Premier League. That didn't happen, but our fans know there is a story behind the story."
He added: "If things are not going to work for you and you're going to come out of the Premier League, then do it in the right fashion. I think we've done that. We've done it by attempting to be in it, not just hoping.
"We've gone on the front foot against everyone and tried to take teams on everywhere. We've stood for something I think, and that's a good message about how the club, the staff and players have conducted themselves. That's important for Burnley.
"Our fans have been fantastic and there have been some really good things to come out of the club this season. Ten clean sheets and a goalkeeper in the England set up for starters, so there is a journey to be hand and this club is in a whole better shape than it was two and a half years ago, so we reflect with pride and disappointment."