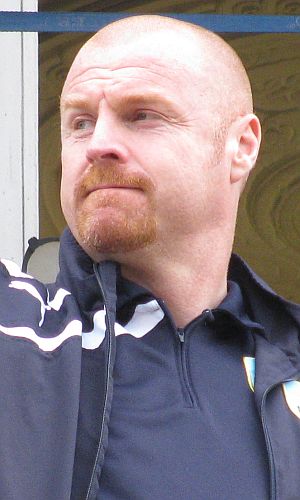 "It was very important to win today and I am very happy for the players and the fans," Poyet said. "The first half we had that electric atmosphere and then Jermain (Defoe) scored as we went back to basics, so it was a good afternoon that as much needed and I'm very pleased for everyone."
He added: "The idea was to try and stat like we did. I said before the game, with respect to the opposition, it was up to us today so the idea was to perform, give it all, create and score.
"We're looking for that partnership that is going to score goals and it is also about the movement and connection, but if they score they will have better chances so I'm very pleased for both."
It was a disappointing day for Burnley and Sean Dyche. He said: "Within the game we conceded two really poor goals and you can't do that. After that, I thought we gave a reasonable account of ourselves, but we play with an edge to our game and today that wasn't quite there.
"We had two big chances early in both halves, but I won't criticise strikers for getting in the right places. We will just shake this one off and get ready for the next one."
Dyche sprung a surprise when he pulled Danny Ings off just past the hour. He explained: "Danny is a young man, but he's still a human being and he's had a lot on his plate in the last 24 hours.
"Nothing to do with him, you understand. It's completely out of his hands, but I was actually borderline whether to play him today.
"The truth is I thought his performance was a little bit off today because of that. He has been terrific, but I thought it affected him and I thought I'd get him off and give him a break, but Danny Ings will be a Burnley player next week and I'm fed up saying it. He will enjoy his training next week and will be full of beans again.
"In another couple of days all that nonsense shuts off, so then I think the freedom will come back. I just thought today it took its toll a little bit."
It shuts off because on Monday night at 11 p.m. the transfer window closes and there was hope for Burnley fans from the manager that we could be strengthening.
He said: "We are active and there's a couple of things we are hopeful on. There's one that is building at the moment, but there are no guarantees. I am a broken record with this sort of stuff, but we are in a certain market.
"We've got money, I must add, and I'll make that clear, but we haven't got enormous amounts so we need to shop wisely. But we are active and we'll see where that takes us."