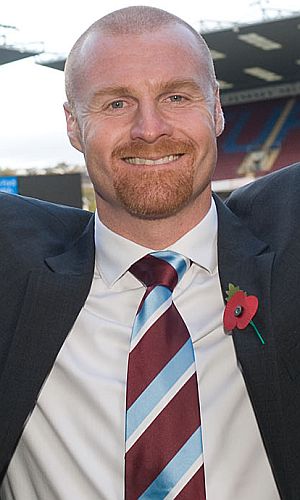 Apart from our goal, Charlie Austin's 21st of the season, Hill was pleased with his side. He said after the game: "We conceded two at the weekend and then we conceded from another corner tonight, but the lads responded absolutely superbly and I'm pleased with the performance.
"I'm pleased with a lot of aspects of our game. What we're all focused on and what we all have to achieve is the end result. Performance-wise, I'm very happy. Result, having been one-nil down again from a set play, I'll settle for it.
"It's progress. Jonathan Greening, Akos Buzsaky today I thought they were magnificent, so was Marcus Tudgay.
"Progress, definitely. I'll wake up tomorrow and I'll look at the Prozone stats, it won't reflect the scoreline. That's where it's pretty frustrating for me, but I'm a firm believer in what we're trying to achieve."
Adding to his comment on Tudgay, he said: "He's been brilliant. He's got experience and he's got more to offer and I'm pleased with his performance."
He also spoke of Reuben Noble-Lazarus. "I didn't tell him yesterday he was playing," Hill said. "It probably would have scared him to death. He probably overthinks. He's got to relax and play football. I think he's in a good place at the minute and he'll have got a lot of belief out of that performance."
Dyche saw his side struggle to get a hold on the game after playing so well at Hull. "I was disappointed this evening, especially in the first half," he said.
"We never got to grips with the game or our performance. We were more interested in their performance and how we were dealing with that as a team. I expressed that to them at half time and we changed the shape tactically.
"We had chances in the second half, notably when Danny hit the post, and we got better. The most pleasing thing though is the mentality. I've mentioned many times it's difficult to play well every week and dominate and we certainly didn't do that.
"But what we did do is make it very tough for the opposition to get a result tonight and Lee Grant has had very little to do, so it's pleasing that we were determined to come out of the game with something.
"We are building a mentality and we are getting got be a much harder team to beat. We are a much harder team to break down than previously, so that's another real positive. But I am hungry for good performances. I want good performances and for the team to express themselves and tonight there wasn't enough of them wanted to do that."
He added: "We went into defence mode following the goal and I couldn't work that out. We spoke to them at half time about it and made it clear that not enough people wanted the ball tonight, or wanted to use it.
"I must say though they are changing their mentality and fitness levels and getting the balance right between defending properly and learning to play properly. That balance just wasn't there tonight, but the overriding positive is that we have come away with a point from a place where everyone tells me our record hadn't been that good."