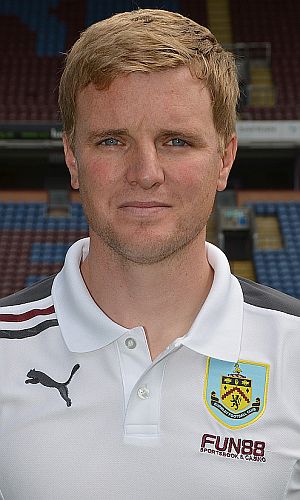 Howe has been lifted by the two wins last weekend and now believes there is an outside chance of reaching the play offs, but only if we win all of our remaining four games. Even should that not happen he's looking for a bright end to the season and wants as many points as possible.
Thorn, meanwhile, sees his side in the relegation places with just four games to go and said ahead of the game where last season is managerial career got underway: "If people think it is over because of Monday, well they are wrong. I have said to the boys this morning, who looked fresh in training, the same.
"We will get one more bite of the cherry at it and we need to make sure we take that as Bristol City have some pretty tough fixtures coming up so we need to make sure our results are right. We have to go back on the run we have been on as we have only lost one game recently so there are plenty of reasons to be positive.
"If we can get back on our run again then we have two good home games coming up, games we should be getting something out of, so with that, it isn't over by any stretch. We are going to keep focused on us and try and win our games. We going to take much notice on the day of the other teams because I want to make sure we are playing well."
Howe is realistic. "I do think the play-offs will be tough for us to get into," he admitted. "Not only are we relying on other people, we have to win the four games ourselves and there's no guarantee of that.
"We will endeavour to do our best, but from our own perspective it's about performances, improvement in style and very much with an eye to making sure we start next season well.
"There have been many positive aspects in the last few weeks and we want to keep that positivity and try and get everyone feeling good about the team and the club as we move to the end of the season.
"It would have been easy in our position to have tailed away but we have come back strongly and that pleases me no end."
He continued: "We need to get our home form right moving onto next year, so the next two home games are very important to us. Coventry are fighting for their lives, as are Bristol City, so they are going to be two tough games.
"I have seen quite a bit of Coventry this season and they have turned it round a little bit towards the end of the season and got some good results. They recently beat Hull on their travels so, as I've said before and the cliché goes, there are no easy games in the division.
"We know we are going to have to be right, but the way we have played at home recently, against West Ham and in the Brighton game in particular, I was really pleased with those performances and hopefully we can match those two.
"It's that time of year when you really want to be going into the end of the season on a high."