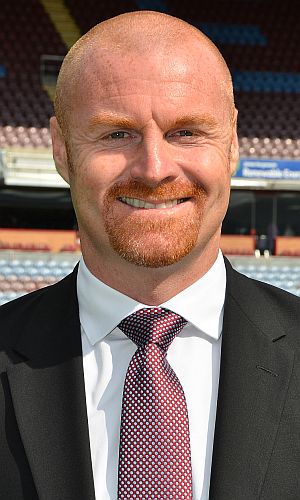 Much of the talk with Rodgers this week has been of Mario Balotelli, who is available again after serving a one match social media ban, and the situation with the goalkeepers having revealed that Simon Mignolet had been left out indefinitely.
Rodgers has claimed this week that Balotelli doesn't fit into the 3-4-2-1 formation they are now employing, built around a high energy pressing game, but that he's back in the squad for tomorrow's game.
"You try to make the best out of the players you have, and the qualities that they have," Rodgers said. "That's something we will focus on. The most important thing is that he's now available after his ban. It adds another player to our squad, which is important especially with Fabio (Borini) now suspended."
Rodgers added: "We are at our best when our game is aggressive. We've had to adapt this year, in terms of how we play, because of personnel. After the Crystal Palace game we needed to get some results to steady the ship, so we needed some solid performances, but I've always known that long term that was going to take us where we want to go.
"We've tried to find the solution to get back that intensity and that tempo, and I think we've seen that. It's key for us, that aggressive pressure at the top end of the field. It gives us the platform to go on and dominate the ball."
Rodgers admitted that it would be a difficult game for his team at Turf Moor. "I know Sean very well," he said. "We worked together at Watford and he has done a great job at Burnley with very limited resources.
"When you get promoted the first games can be daunting. It's a new level, new opponents, a quicker tempo, and it was just going to be the case of them getting that first result. And once they've got it, you saw the confidence in the team.
"He's got them working right to the limit. They play 4-4-2, very aggressive in their pressing, and they've some outstanding players. The boy Ings is a talent, and Sean has got them functioning well as a team. We understand it is going to be a difficult game for us."
As we go into the hectic Christmas and New Year schedule, Dyche has been reflecting on the season so far. "I think we deserved more early in the season, but I feel we are beginning to show a presence on the pitch now," he said.
"We can feel our way into a game and feel assured about what we are doing and getting more game understanding. I think that's happening right in front of our eyes. The players are beginning to learn about the Premier League and the physicality and they are more at ease with playing at this level.
"We are learning tactically too and I think there have been some really good performances, but we still know the challenges. Even when you are showing quality in a game, you can still get hurt, so we need to try and find the balance to get the margins in our favour."
Speaking about Rodgers and Liverpool, he added: "How do you define the real complexities of management? It's strange when you take a team so far and so quickly last year, and to go that close and then lose two key players, for different reasons, makes it very difficult, even with the amount talked about that they've spent.
"The super elite players now are not £20m and £30m, earning £100,000 per week; they are beyond that now, at £60m, £70m and £80m and £250,000 per week wages.
"Are Liverpool ready for that? I don't know.
"Do they want to do that? I don't know.
"One thing I know is that they are still a very talented team; that's how it looks to me, so we will certainly not be taking Liverpool Football Club lightly, I can assure you.
"We all know the realities of the job. Brendan knows that and I certainly do too. All the pressure comes when you are not winning and when you are winning you get the pats on the back.
"That's the way it is. There is a flexible time period when people will understand the challenges, and that's the same here at Burnley. We didn't get a win for ten games but people knew we were going well and there were challenges there.
"That would soon change if we didn't get wins quickly after game ten because people start to question you eventually.
"Overall, Brendan has another newish group and he is trying to mould them into a team. There's some real high quality there and getting it to click and work takes time and I am sure that's what he feels. It's difficult because the demand is not time any more. The demand is instant."