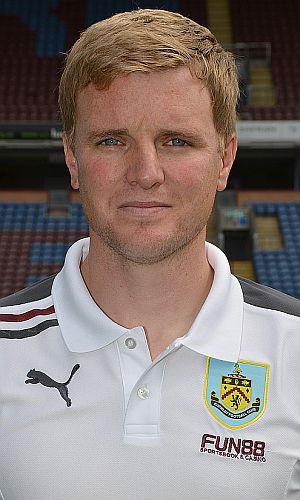 Middlesbrough boss Tony Mowbray saw his team lose 3-0 at Blackpool last time out in the league and this result left them with successive league defeats for the first time this season.
The game was won with our favoured corner set piece routine and a shot from distance and Mowbray admitted: "We're disappointed with the goals we lost today. It's a set piece they do every week and they scored an identical one when we played there last season.
"The second one is a 25-yarder that on another day Connor would have kept out. After that we huffed and puffed but we didn't score a goal, which has been an issue for us for a while.
"They had an obvious threat on the break, Paterson and Rodriguez are quality footballers and you can't leave yourself too exposed against them, but we have to bounce back and be ready to go again next Saturday."
They signed Coventry's Lukas Jutkiewicz on an emergency loan, ahead of signing him permanently, to ensure he was available for today's game. He was on the bench and Mowbray explained. "Having not worked wit
"We were desperately struggling for strikers. Scott (McDonald) deserves great credit for playing today. Two days ago it looked as though he was going to be out for three weeks but he's put his shirt on and played."
He concluded: "We were a little bit below par and yet it's the nature of the goals that disappoints me. But this time last year we'd have been grateful to be where we are now. We look forward to the remainder of the season, let's not be too down on it, let's be positive and see how we go."
For Howe it was clearly a good day. "I don't think there was anything fortunate about this win. I felt we deserved it and that's seven wins in nine now in the league," he enthused.
"You know what I am like and I still look at the Leeds game and it bugs me because it should have been eight out of nine, but the team has evolved and got better and better and my message to the lads before the game was to show Middlesbrough we are a better side than the one they saw earlier in the season.
"The good news is they will probably say we are a changed team. We have won at Middlesbrough, West Ham and other tough grounds now and there is no reason why this team cannot compete with the best teams in the league. We have done and the attitude and professionalism of the group is changing all the time.
"They were the key things to address when we took over, so we are delighted. We are not getting carried away though. There is a long way to go, but the most pleasing thing is we feel we are developing as a team and getting better and better.
"In the first half I felt we passed and moved the ball really well and looked like we could have had more goals. We cut them open with Martin's pace and Jay Rodriguez was almost unplayable in the first half.
"In the second half we were resolute, we made good decisions and were professional, so it was a great win. Middlesbrough is a tough, tough place to come and we limited their chances to one save from Lee at the end.
"Other than that, he really didn't have much to do. We blocked holes and the three central midfielders, including Marvin when he came on, were excellent and in the end we fully deserved the win."
The only downside for Howe and Burnley were the hamstring injuries sustained by first Junior Stanislas and then Martin Paterson., and that could lead to Sam Vokes remaining on loan.
"I didn't want to lose Sam in the first place, even less so now. We are in the hands of Wolves, who have been brilliant to let us have him," Howe said.
"Sam too, because he wants to play football and we haven't given him much game time of late due to the form of our front men. I'd love to re-visit it, though, and I am sure we will have a look at it, but as I say, we are in the hands of Wolves."
He explained: "The two injuries we have picked up are hammer blows and they have taken the gloss off the day for me. "Martin looks like a hamstring strain and these things are usually six weeks, although from our point of view, and from Martin's, it is positive as it's not his thigh.
"We'll have to assess the damage but I am so disappointed for him. He has come back and his fitness levels are unbelievable. Maybe I should have taken him off, but we looked comfortable and I didn't want to change too much, so I am gutted for him.
"I am really disappointed for Junior too. He has been getting better and better and we can see in training all the time how he is progressing. It's been a really big change in his life, coming from London, but he does have a really big part to play in the future of this club and it's so disappointing because he was really getting in a rhythm."