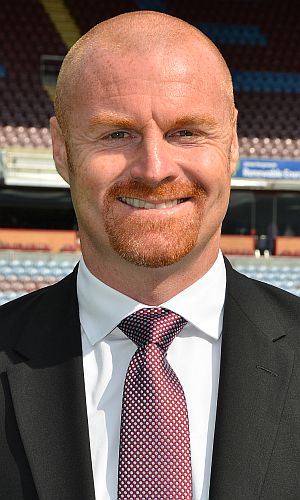 Fulham won their game 4-1 at Bristol City on Saturday, but Symons, speaking about tonight's game, warned: "It's going to be tough, it's going to be hard work. We're going to have to defend resolutely and be solid as a unit, as a group which I expect us to do.
"The one thing that annoyed me on Saturday was that we conceded a goal, albeit very late on. It was great, I came in the changing room at the end of the game and the players were arguing about conceding the goal.
"We'd scored four away from home; I thought it was a sensational performance but they were arguing about the goal we conceded and I think that's a winning mentality, that's what I want. I was delighted with that in a funny sort of way; I thought that was excellent so we know we can get better defensively.
"We went to Boro and kept a clean sheet which was a very difficult place to go. We can do this. We are going to be defending as a team which we need to do and we've started doing it loads better and we're getting better all the time. That's exactly what I've said all season. We're in a building stage, very much, and it will keep improving and keep getting better.
"There's no easy game in the Championship. They're all tough but they're all winnable. I fancy us to beat anyone we play. I have done all season and was disappointed with the points tally early doors. Brighton are still unbeaten and top of the league; we should have beaten them. We were by far the better team and had the better chances in the second half. We are as good as anyone in this league."
Burnley go into the game on the back of a good run of results, but Sean Dyche was quick to say: "I don't over think what's gone on in the past. You can put all the stats you want into the melting pot and that doesn't guarantee the next game.
"We're well aware of Fulham and we've passed on certain bits of information to the team, but it really comes down to the individual focus of the team for that game and how it maps out.
"It's fair to say Fulham are a good side. They have some good players on paper and they have been performing on the pitch in recent times, but all of the Championship teams, top, middle and bottom, have a demand place upon themselves.
"We can't focus too much on them; we have to focus on our team and that's what we do. We are humble with what we do, and fully respectful of the opposition, but good performances, over a period, bring wins and that's the key to it.
"You can't cheat the system week in and week out, so we look for performance markers that are private to us, and when they are hit, we are productive."
Dyche added: "The relentlessness of this division is well spoken about and we get it. I suggested after the Blackburn game that you have to find different ways of winning and we are doing that.
"There's a good mental strength to the team that has been on show recently and that's invaluable to the group. We certainly understand the physical demands and we are in good shape results and performance wise.
"There's still more detail that I'd like to continue within the group, but we are showing signs of being very productive at the moment. Those four main blocks, tactical, technical, physical and mental, all have to be looked after.
"That's about the reinforcement of good habits and the support systems needed for them to carry on turning up and playing well."