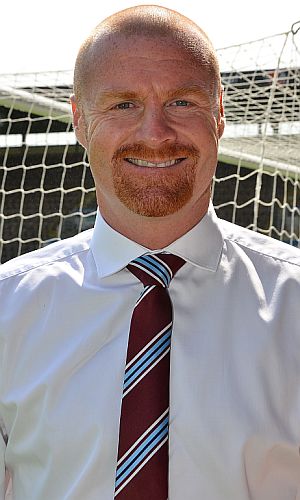 Gray was with the Clarets for a season and a half which included a short spell in charge. He arrived in January 2010 as part of Brian Laws' backroom team, taking the position of first team coach, and at the end of the calendar year was placed in charge following the sacking of Laws.
He was in charge for four games, three league and one FA Cup tie against Port Vale, before resuming his first team duties under new boss Eddie Howe. However, Howe dispensed of his services at the end of the season saying that he and Jason Tindall preferred to work without a coach.
He's since worked for Portsmouth, under Steve Cotterill, and again took over as caretaker before being made redundant, and then joined Sheffield Wednesday last season to work alongside Jones.
Tomorrow he returns to Burnley but his only thoughts are on getting points for his current club.
Speaking ahead of the game, he said: "Burnley are a fantastic club, well supported, and with some great people behind the scenes, but I'm hopeful of going there and putting one over on them on Saturday.
"Burnley are a very good side and they are not where they are without good reason, but I would rather concentrate on what we can do and right now we are in very good form ourselves.
"We have scored 12 goals in our last three home games, we have kept clean sheets and we have climbed the table. In fact, if anything, I am a bit disappointed when I look back to the Charlton game over Christmas because that is a game we dominated and should have won, so we should have two more points.
"But we will go to Burnley with confidence and we know what we are capable of. If we can keep the two lads up front quiet, Danny Ings and Sam Vokes, I am confident we can win the game."
We're back home after two long away trips to Southampton and Yeovil and Clarets' boss Sean Dyche has spoken about the continuing discussions of our place in the table and the pressure that brings.
"Pressure is what you make of it," he said. "For us, we are still underdogs and the unknowns and people are still writing us off. No disrespectfully I might add, but wondering if we can keep challenging without the resources, money and squad size.
"I have made it clear. We look at what we have and what we can do, rather than what we don't have and can't affect.
"I think the viewpoint has possibly changed. Before Christmas people might have been looking at Burnley and saying 'they're up there, but let's see', but we've come out of the Christmas period still in there and that's great credit to the players, the club and the town.
"We are being recognised as a team that can compete and that's a great message. Now, of course, the challenge is to build on that and reinforce it."
He continued: "The first expectation is upon yourself because that's the one that's in your control. Our main focus is what we think about ourselves and everyone else can come along for the ride.
"It's about dealing with our own expectations and setting them where we feel it's appropriate. We have made it clear that's on a weekly basis, so that when we each game comes around we are ready to go hard and move onto the next one.
"We are not going to change that. Outside expectations are up to other people to decide and I don't over think that. I know what we are about and what we are trying to challenge ourselves to do, individually and as a group."