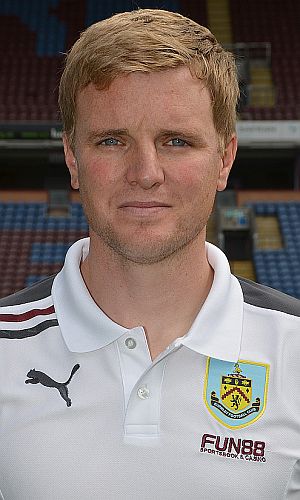 Kenny Jackett, now the longest serving of the 24 Championship club managers, saw his side lose 3-1 at home against Middlesbrough in midweek and has demanded a much improved performance, particularly after their poor showing.
He was particularly disappointed with their first half performance and said ahead of the journey to Burnley: "On Tuesday night we defended poorly, the back four were poor, in midfield we got closed down and didn't pass it quick enough and up front we had an inability to get in behind the defence.
"We rectified that to some degree at half-time with a different approach, attitude and a couple of different personnel helped us. the goal before half-time was a lifeline and we wanted a big performance in the second half with a comeback, because at 2-1 down it was always possible.
"Unfortunately for all of the pressure, we couldn't convert our chances or consistently get in behind a very resolute Middlesbrough defence. They got their third goal on 85 minutes to seal the game.
"There were some good things to base it on but ultimately the bottom line is results. We need to analyse it and make sure we come out with the same kind of spirit we showed in the second half on Tuesday at Burnley."
Just under a year ago Millwall came to Burnley with the Clarets in outstanding form. We'd just won our last three league games and had won five and drawn one of the last six, but things didn't work out as Eddie Howe recalls.
"We got a harsh lesson last season against them at home, which was a disappointing result when we were really going well," he said. "That still sticks in the memory and I have full respect for Kenny Jackett as a manager and his ability to get the best out of players.
"Their away form has been very strong. They are probably set up to play on the counter attack and they have pace in wide areas so they are a dangerous side away from home and we can't under-estimate them.
"You know every game against Millwall is going to be difficult and you know they will fight for everything. We know what threat they will pose, but we hope our football will come out on top."
Howe added: "We still have our eye on the top six, as have all the clubs in and around us. It's still very tight, despite the fact that we didn't get the result against Reading last weekend. It's still there for us.
"We have to make sure we get our results and do our bit and everything else will take care of itself if we get the points we need. We know roughly where we need to be and what points target we need.
"We know what games we have to win so it's up to us. We have enough games to do it and we think we've got the squad to do it, so hopefully we can do the job we need to do."