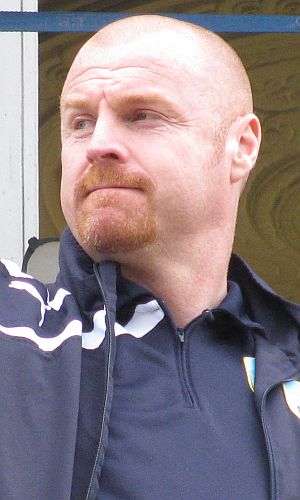 Birmingham boss Gary Rowett was delighted with the way his team started the game: "First half, I thought we were excellent," he said.
"We moved the ball very well on the counter attack. We broke with real quality and got into good positions. We weathered what they threw at us. You know they have got a real aerial presence with Jutkiewicz or Vokes, whichever one plays.
"They are a very good pressure team, they make you defend. They wait for mistakes. We didn't make any and first half, David Cotterill hit the post, we were maybe unfortunate not to have come in a couple of goals to the good."
Jon Toral got the opener and of him, Rowett said: "The first goal for us was a direct one. Clayton Donaldson flicked the ball on and Jon Toral got into a fantastic position. He is a really clever footballer. at 20 years of age, he has got two goals in two league games and that's why we brought him in. He adds a real goal threat to us.
"He finished it off sublimely and showed some really nice touches. When he plays well he's a very difficult player to mark and I felt first half Burnley struggled to control him in that little pocket behind their midfield two. We did a lot of work in the week to see if we could try and exploit that."
He continued: "I said to the players I am so proud of their work ethic, how they have coped with the game and coped with the pressure of coming to Burnley. Their first home game of the season after being in the Premier League last year. One or two teams will get washed away here in the first 10, 15 minutes.
"I thought we showed some good composure and played some terrific football on the counter attack. Again, one or two better decisions in the final third and we could have added to our goal tally.
"Second half you know they are going to put you under pressure and sling balls into the box. On the whole, I felt we dealt with that quite well. I was disappointed with their first goal. I felt it was a cheap free kick their lad bought out on the left.
"The referee, at times, needed to be a bit stronger in those areas. One or two decisions like that didn't go our way. Burnley do what they are good at. They put you under pressure from those situations.
"In the end, I'm not too disappointed with a point but a little part of me felt we might have got three. I thought that, perhaps we were slightly the better team."
On the penalty claims, the one not given for us and the one they won, he added: "I'd have to see one or two incidents again. You know what it's like, when you are stood on the side of the pitch you feel every decisions you don't get you should get and every decision they get is wrong.
"David Cotterill had a penalty shout in the second half too, he got a little shove in the back. They had one or two also. The way the game is and the way the game is here, it's very difficult to know which foul is which, it is such a ferocious game."
Sean Dyche was in no doubt that the referee had got the decisions wrong. "In the end we are scratching our heads how we haven't won the game," he said.
"I am flummoxed by the decision to give them a penalty and to be honest the game would have been shaped a lot earlier because Spector should be off for pulling Jutkiewicz down in the box. If the penalty is given, you can't guarantee that's scored, but they would have been down to ten men.
"As for their penalty, I'm a long way from it and I don't want to make any accusation on the player, but factually I have seen it again and he stands over the ball in a completely unnatural position and stands on Tendayi's toes and goes down.
"Our player doesn't even try to make a challenge. The referee has given it, but if he gives that all I would say is it is a complete impossibility that the one in the first half on Jutkiewicz can't be given."
On the performance, he said: "I thought we were dominant throughout. In the first half we were a bit flat and it was a nearly performance. In the second half there was much more life in our performance and we were much more productive with the ball.
"The big thing for us though is the nature of the side. We've been down three times in games now and come back each time and we've had big decisions go against us. But we don't get disappointed easily here and we keep fighting for what we deserve and a draw was the minimum we deserved today, in my opinion."