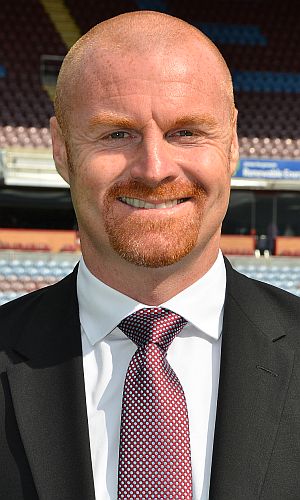 Freedman, formerly boss at Crystal Palace and Bolton, has been in charge at the City Ground for almost nine months and ahead of the game he said: "We've played what I believe will be three of the top six teams at home recently and fared very well against them.
"We need to turn performances, energy and shots into results. The challenge is believing we can do that against a top six team. It will be tough.
"The advantage Burnley have over most teams in this division is consistency of team selection and manager. We need to make sure we compete, play with intensity and defend from the front, that's our game plan."
Sean Dyche, ahead of the game, spoke about striker Andre Gray. He said: "A lot was made of Andre moving here, with a lot of misquoted price tags, just to add to the story. He has shown good clarity to look through that and just get on with his football.

"We know that the market is inflated and often nonsensical. Fees are just a business tag and nothing to do with the player as a person. We work with the person and with their performances and Andre is showing good signs of what he can do and will do in the future.

"There's still more to come though and we are still working with in on all aspects of his game in order to continue his improvement. I think he is enjoying life on and off the pitch. He is getting used to his team mates and he's playing with a real freedom.
"Strikers often get the accolades for obvious reasons, but I'm happy with the way the team is playing at the moment and his job, along with the other strikers, is to put the goals in."

He added: "People forget that we have spent circa £10m this summer and will probably, depending on the Danny Ings money, bring in a lot more than that. So our house is in order, that's for sure, both on and off the pitch and we are still being productive and with the will and demand to be productive.

"It is fair to say if we hadn't made it to the Premier League the challenge would have been different and we would still be probably looking to trim the wage bill down further than when I got here. Other clubs have that challenge now for different reasons."
Looking at Forest, he said: "They have had a few injury problems, but they certainly a good side and a strong one with some real talent there. I looked at the squad that played against Bristol City last Friday and there were players who have moved in their careers, not only to Nottingham Forest, for millions of pounds, so they are certainly a team with recognised players and it's a very big club.

"It's always a good occasion going there, and we have to be ready for them, but as I always say the focus is on us so we look to continue that and build on Saturday."