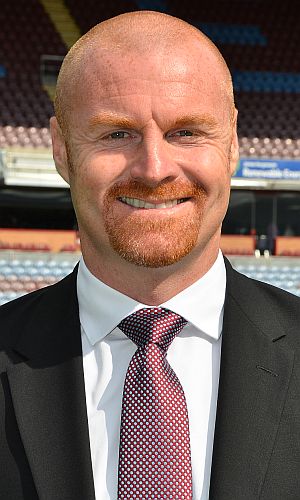 He's certainly done a good job at Burton, completing the job started by Gary Rowett in getting them promotion to League One, and now he moved up to the Championship with the Clarets the first team to face him.
Speaking to the media ahead of his first game, he said of Burnley: "They've got a way of playing, really in your face, very well organised, and that level of organisation gives them a platform to perform as they do.
"They work really hard for each other, they will go to the bitter end. We will have to match that. We will have to show those levels of strength, willingness and togetherness that can win football matches. We have to be really positive.
"It will be a hard match because they're a very good team, but we need to make sure we're right in what we do and willing in how we play, and do whatever it takes.
"The minimum requirement is hard work, but you also want quality. I believe that with the players we have, we can bring a lot of quality. My players will give the badge and the supporters 100%. When you do that, the majority of the time, the results will work for you."
Asked about his first week in charge, he added: "It's been a hectic week, but an enjoyable week. We've trained hard, prepared well and we're all looking forward to the game now. I'm looking forward to getting to the ground and hearing the atmosphere of the supporters and hopefully we can make it a good day for QPR.
"I've been very impressed with the players. We've thrown a lot of new things at them and they've embraced it all. I've been really happy with their application and commitment. There's a lot of work to be done, but we can become a real force if they continue to work like they have this week."
Burnley go into the game having drawn three and lost one of the last four games with last week's defeat ending a run of nine games without defeat.
Manager Sean Dyche said: "If you put a few draws in amongst a run of wins then you'd be saying we're on a very, very good run. It is part and parcel of it and it's my job, as always, to see through that.
"We've had some interesting runs in the past, even in the promotion season two years ago. We had a number of draws on the trot mixed in with a loss and a couple of wins. It happens during a season.
"There aren't any easy games in the division but our form shows over a lot of Championship games that we're ready for each one.
"It's good in the sense that the expectation rises to the extent where you lose one game, have a couple of draws, that there are question marks. That's how powerful we have become as a group, a team and a club. If people are questioning the run we've had, which is one defeat in ten, then you're doing pretty well.
"We like the way the team operates home and away. We have found a good mentality to both and everyone knows we try and win games and go after them. There have been good signs of that this season."
He's looking to coming up against Hasselbaink and added: "It's often the case where a new manager goes in and it brings a different feel on and off the pitch as well as a different expectation I presume.
"We've dealt with that before. We know it'll bring a response of some description and it's how we handle that on the pitch, and I'm sure our fans will travel in numbers off it."