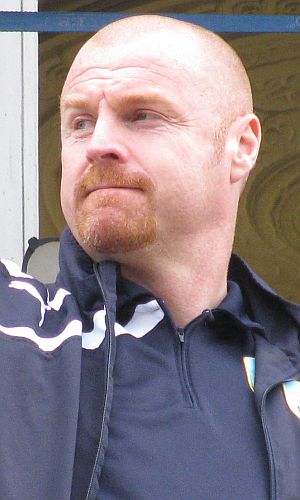 Pochettino, on his first visit to Turf Moor as a manager, said: "The first half was poor from both teams, it was difficult to create a chance at either end. In the second half we were better, we created chances and scored. We had control of the game.
"We gave Burnley the opportunity to come back into the game and that is our frustration. We were better at that moment and had control of the game but in football, you need to kill the game when you have the opportunity.
"That didn't happen tonight because we gave Burnley the opportunity to come back into the game.
"We need to be focused on our next game now, Palace, another difficult game, but we are still in the FA Cup, we will play another game at White Hart Lane and we'll fight to go into the next round."
It was all about Vokes for Burnley and Dyche said of him: "Big Sam came on and looked nice and sharp. We have been very sensible with him for all the right reasons. We want him properly fit and he knows his pathway back.
"He was ill last week and missed three days with a virus that can drain you. If it wasn't for that he might have even got a start tonight, but we always planned to put him on for half an hour and we are delighted he has got his goal, so it's been a positive night for him.
"There's still work to be done though. I've always believed that players take their time to come back. They need these pockets of football so we are happy with that."
Speaking about the game, he said: "It was a lacklustre affair tonight. It was a strange affair with not as many in here as we were hoping for. That changed the feel of the game for both teams and it was only in the second half when the feel of the game changed.
"We had to look at saving some legs tonight though because the stats on how far these boys have run over the Christmas period are unbelievable. We had to make changes, some of which were forced upon us.
"I respect the cup competitions and I have no concern over the lads' physicality, We made a very good decision making sure the game was played on a Monday and that was agreed by Tottenham because they too have a lot of games.
"Our players are running absolutely miles and they are human and need a break between games and I felt that showed again tonight.
"in the last 10 minutes we were going non-stop to try and win the game, but we have to remember our growth as a group of players, but also as a club.
"Tottenham have come here tonight and made seven changes and had nearly £130m of talent on the pitch. We are not quite there yet, but I think we can compete and I think we showed that again tonight."