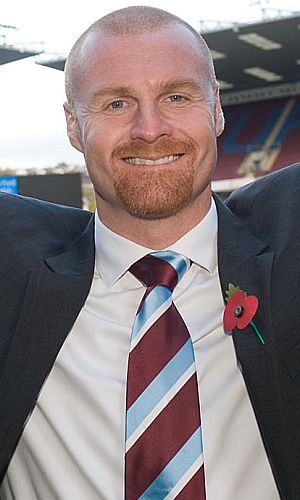 Millwall started the day in seventh place but their performance didn't please the Championship's longest serving manager. He said: "We started the game poorly. We didn't show enough hunger and we didn't show enough desire.
"I felt that we were second best in terms of running and will to win to Burnley. We had a lot of balls across the box, a lot of shots, a lot of good opportunities and didn't get on the end of them. We were looking for that opportunity to give us a lift and kick us into gear but overall I thought we were second best today.
"We were disappointed with the first goal. They've gone down our right hand side too easily and beat both Henry and Smith. Both of those came back as the game went on, I was pleased with their attitude and the way they responded. They both did have good games by the end but we didn't start the game very well.
"The start of the second half, two or three great chances and great balls across the box but we didn't put them away and then conceded again and it was tough for us after that. Wrong decisions, lack of application and lack of desire.
"Burnley tactically didn't give us too many problems. I just felt they had a bit more bite and a bit more desire about them today than we did."
The Burnley boss, who seemed to be enjoying the 'Ginger Mourinho' chant at the end, was full of praise for his team as they recorded a third successive league victory without a goal conceded.
"Millwall is an awkward place to come against a team that is going well with a very good manager and on an awkward pitch.," he said after the game. "We have managed all of that and come out with a nice clean sheet and a couple of good goals.
"The mentality we are building here is that anyone who walks on to the pitch in a Burnley shirt is ready to go and they all accept that. We lost Michael Duff late on Friday with a hamstring tweak and David Edgar slots in and does a great job. It's a squad mentality and I have just given them heaps of praise for that.
"It's not easy travelling the length and breadth of the country when you might not get a shirt, but the players have a feel-good factor about them at the moment and we need to continue that and take it forward into next Saturday."
He added: "The fear of losing is not something that concerns me. It's the fear of not trying to win and I make that clear to the lads. The odd chance might go astray, but I'd be more concerned if we weren't working to get those chances.
"Missing them can happen, but today we had people stepping up to the plate on so many levels and it's a really pleasing day for everyone, especially those die-hard Burnley fans who made the effort, I respect that.
"You have to find ways of winning games and today we had a fantastic balance throughout the 90 minutes. There was endeavour, good shape, great quality and times and just a really good feel.
"When I came here I talked about pride in the shirt. That has to be a given and it's coming. You can see the amount of effort the players are putting in, but we are a work in progress and we don't get carried away. We are enjoying the run we are on and we are deserving of it with our performance levels and long may it continue."