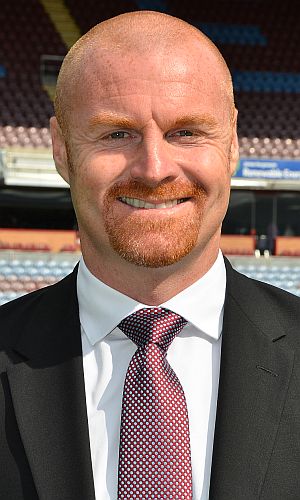 Cotterill was Burnley boss from June 2004 to November 2007 and remembers his time at Turf Moor fondly.
Ahead of this game, he said: "I enjoyed my time at Burnley. I had a really good chairman, I had a fantastic relationship with Barry Kilby. He was a really special man and I still stay in contact with him from time to time.
"We had some tough times there trying to build that team and in the end nine of them got them promoted. I worked out at one stage they were signed or a combined £1.08 million.
"It's a completely different ball game for Burnley now compared to my time in charge. Their squad is really good. They've got about nine strikers now including a couple of young ones, so they've certainly done well compared to the time I was there.
"We had to sign one and sell one and then sign another and sell him. They're certainly on the way up and that's nice for the people still running the club because I've got a lot of time for them."
His team go back home having won 1-0 at Middlesbrough last week. "They have been very good this week, as you would expect," Cotterill added. "It was a fantastic result last week and they have been in really good form.
"It's been a nice clear week to look forward to a big game against Burnley. You don't want to keep performing well and not win, because then they will think 'my God, what have we got to do to win a game?'.
"It is encouraging when your performance yields three points. When you carry on performing well and getting beaten, there's not a lot more you can do. We'll go for it in every game. We know that, as long as we can keep that back door shut, we can give anyone a game."
Sean Dyche will face Cotterill for the first time since becoming Burnley manager and of the boss who was manager until five years before he arrived, he said: "Steve's done a good job there, a very good job.
"People say he had some resources last year and this year but he's still got to make them win. It's not an easy situation and he's handled that very well.
"It's now a new season, different group, different feel, adapting the group to the new challenges as we all have to do when you come up a division. We had to do it differently last year, they have to do it differently this year and they're looking to make a go of it.
"They had a big result last week, another couple before that didn't go as well but that's the Championship.
"We'll be going down there in good shape ourselves, we know that. We had a good result last weekend and should have had a couple more on the board with a decision here and there.
"We go there in good spirits and good motivation, that's for sure, with the way we're looking."