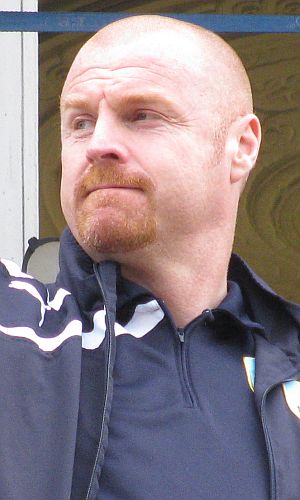 He said after the game: "I thought it was a fair result actually. After two very early goals, I suppose a lot of people might have thought it was going to be that type of game, but you've got two teams here that are both motivated and want to try and win and certainly don't want to lose.
"I think on the balance of play it was a fair result, particularly with us being the away team and Burnley being a very good team."
Sean Dyche said: "Chances wise we definitely edged it, but I thought it was a good game between two very good sides. On the feel of the game it was always looking like a close one and they got a fortuitous start with the ball bouncing around our box and landing at their feet for them to score.
"It was a great immediate response though, with a definite penalty and I'm pleased with that because we've not had many given this season. I found it impossible that their two centre halves weren't in trouble earlier in the game for pulling Andre Gray's shirt, but I don't want to overthink that and I thought it was an excellent decision for the penalty.
"We then created enough chances to win the game, but in the end we have to be realistic with the challenge. Brighton are a good side and so are we and we have done enough to edge the game today and that's what you have to do, but we go away with another positive feeling within ourselves and we'll go again next week."
It was a late decision to leave out Sam Vokes and Dyche added: "We had a big blow with losing Sam before the game and he's been a big part of what we are about this season, yet the team played with clarity and with a good organisation to take the game on.
"I'm pleased with the respect of the group too. You can see how they are willing to work for each other and they don't do disappointments. We respond well with clear minds."