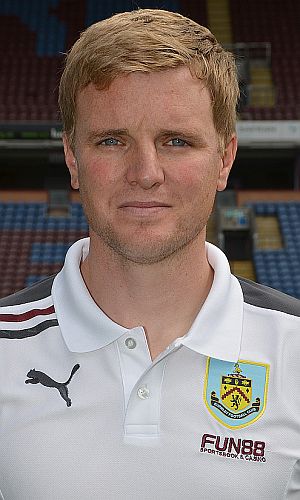 For Adams, it is the start of a season that might have been different had Keith Ryder provided the money he'd promised to bring Vale out of administration.
Adams said ahead of the game: "Mr Ryder gave me a budget which would have made us competitive at the top end of the table. That budget is not there anymore. We've also got no sponsorship, no kit and this last week has been as tough as they get.
"But there is no use moaning and complaining about it and I've had a good talk to the players about where we go from here. We will put out a side to work their socks off, play with passion and go about our business in the best possible way. We will give everything."
As Howe prepares to start his second full season in charge of the Clarets he certainly has some reservations of playing the cup before the league gets underway, the first time this has happened in over thirty years.
"I don't think it's ideal but we don't want to be on the end of a shock," he said. "We have to approach this game in the right manner and then let Bolton take care of itself.
"These games are difficult. We saw that with Blackpool losing to Morecambe, so they are potential banana skins and we have to make sure we are focused. We would like to go on a run. The cup competitions are important to us, both financially and to try and win games and build momentum."
Warning his players how tough it could be tonight, he added: "I have been to Port Vale several times and never had an easy game, but we are looking to hit the ground running and we are looking for a really good performance to hopefully give everyone a lot of confidence.
"It's a must-win competitive match. I think they all are. Fitness-wise the lads could do with this game so we are 100 per cent ready for Bolton but we want to win it and I think we are strong enough, even with the international withdrawals which have left us thin on the ground."