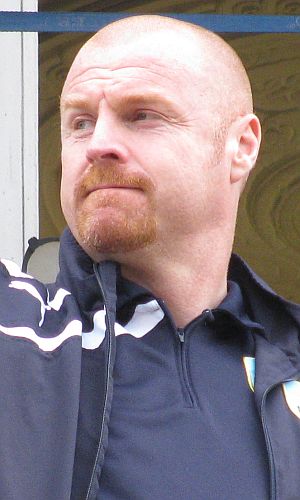 This was Pardew's second game in charge at Palace; last week they came from behind to beat Spurs and they've improved on that with this recovery at the Turf.
He spoke about his goalscorers, Dwight Gayle, who got two, and Jason Puncheon. Dwight has scored in both league games for him and the cup win at Dover, and Pardew said: "He just seems a very uncomplicated player.
"He is very straightforward in his work; he is quick, good in the air, good attitude, blimey there is not much more you want. All he needs is experience and to grow in his confidence.
"When I had Jason Puncheon at Southampton he wasn't the player he is today. Because he has played in the Premier League he has that inner confidence he can play at this level and that is what players like Dwight Gayle need to find."
He questioned our two goals. "I was disappointed in the first two goals," he said. "I know the ball wasn't in the quadrant for the first goal but that is a lame excuse, we should have done better.
"The second goal was a foul and I think the referee and linesman were distracted by the fact was the ball in our out and didn't see the player just dump our defender on the pitch.
"Having said that, we had to show tremendous qualities, not just fighting spirit and resilience, which I know is in this group, but flair and bravery to pass the ball which we did against a Burnley team who I thought were on their mettle."
Pardew might have thought we were on our mettle, but Dyche didn't. He said after the game: "It was a strange type of game because we went 2-0 up and to be honest I didn't think we were playing that well.
"I certainly wasn't thinking it was a done deal, by any means, but they are soft goals by our standards, particularly the second one, so soon after half time. That's not like us but it gave them a lifeline and there was a sucker punch at the end.
"We pride ourselves in the way we play and the organisation and framework and all the things I talk about and they just weren't delivered.
"There's a balance to be had from our mantra of trying to win games and not being naïve enough to think you can get away with it, but that's unusual from this group and you have to take in context for the whole of the season and this is a clear reminder.
"I reminded the players afterwards that we cannot afford to come off our performance level, not even by 1%. Not at this level. At this level you have to be on top of your game all the time and we weren't there today."
Dyche said of Palace: "They are a club a year wiser from being in the Premier League and they played tough today, which was tough for our players. There were a lot of fouls and a lot of breaking up play; all the things that happen in game management in the Premier League.
"But at the end of the day it's about us and we didn't perform in the manner we are used to here. We live and learn and we move forwards through and we'll bounce back from this, I'm sure."