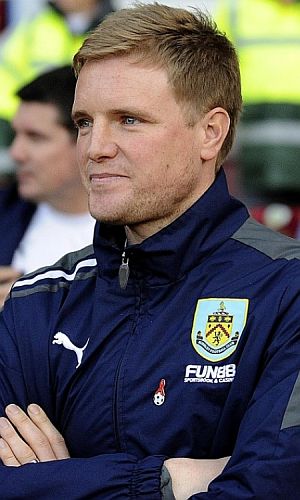 Hill, the former Rochdale boss who was in the Plymouth team beaten by Burnley in the 1994 Second Division Play Off Semi-FInal, wasn't at all pleased with the way his team went about things as they went a goal behind as early as the third minute.
"I'm really disappointed," he said. "That type of performance, if I was under real pressure, would have been a sackable performance first half. It wasn't a reflection of the players' capabilities or what I believe in.
"It was awful. I feel as though we've let the supporters down because you've got to have a staple-diet of effort, commitment, energy, responsibility ,know-how and if you have those you've got a chance of getting something out of the game. We didn't deserve anything out of the game. We didn't deserve any luck.

"I've never been too low as a Manager over the past five, six years but tonight stood there on the touchline it was very, very lonely. Earlier on in the campaign we competed against Burnley and we won against Burnley. Today we were like manikins."
There was no such disappointment for Howe. We'd won just one point from our last two games and he'd asked for a special Turf Moor night. What he got was a very good performance from his team.
We performed really well tonight," Howe said. "We got the early goal and that's always nice to settle you down.
"Barnsley are a tough nut to crack because they haven't lost too many games this year and we knew it was going to be difficult, but we were patient, defended really well and counter-attacked superbly at times and could have got more goals. We wanted the second goal and we needed the second goal, so we are absolutely delighted.
"We are still developing as a team and I think people saw tonight an improvement on recent weeks. Defensively, we were good for long periods of the game and you saw a really good attacking performance.
"I thought that was Josh McQuoid's best game for us tonight on the left hand side and the front two were a real menace. Charlie hasn't played as many games as Jay, but he is still scoring goals and it will do him the world of good to score tonight because I think his recent performances have deserved that."
There was even an appearance, a first in Burnley colours, for Danny Ings. He came on in the 82nd minute and Howe said of him: "It was a nice game to ease Danny in for 10 minutes, to come in and run around and chase lost causes. He will do that all day long and there is a lot more to come from him.
"We're just pleased to get him on the pitch. We have been patient with him because he is a young lad and a lot has happened in his life.
"He has moved up north for the first time and he had two training sessions then picked up a bad injury, so he's had a lot to cope with away from home.
"But he has done it brilliantly, he's worked extremely hard and he is desperate to play for this club. It was a nice little introduction to the supporters to show what he's all about."