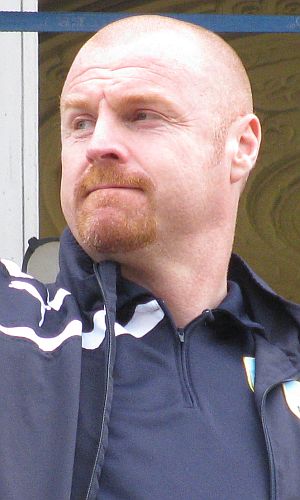 Pulis saw his side come back from 2-0 behind with two goals from corners, the first of them in first half stoppage time, but he hadn't been happy with the rest of their first half performance.
"We started like it was a Sunday morning stroll," he said. "It was 12 o'clock kick off and they looked like they were in bed. It was very slow, pedestrian. Burnley took great advantage, but they showed great commitment and deserved to be two goals up.
"The saving grace was the goal just before half time that gave us a lift. My words (at half time) might have been harsher had Brunty not scored. The lads can take a lot from this. The main thing we can take is that we got something from the game so that's now one defeat in six since I came in."
It was frustrating to see the Clarets give two goals away like that and Dyche admitted: "We are disappointed with the two set pieces because we do think we are good at that. This season has been harder because of the quality and often teams are physically very big.
"Also, I don't like to over question referees, but there are two defining moments that went against us. I think there's a foul on David Jones from the corner for their second goal and how we didn't get a penalty is a surprise.
"The margins are fine and I very rarely mention it about referees, but I felt today it affected that game."
He was obviously asked about us again losing a two goal lead. "At football that can happen," he said. "We have done it ourselves at Manchester City, but I also look a the performance levels and in the first half I think we were as good as we've been at this level.
"Other than maybe 15 or 20 minutes at the start of the second half, when the game got a bit rough and tumble, I thought we were excellent overall.
"It's a results industry, but there has to be a performance level to back that up and, goals apart, I think people would say there was only one team playing in a manner to win, so I am pleased with the performance.
"We couldn't get it over the line, but even in the last 15 minutes we are going and relentlessly trying to win the game.
"We have to defend better at set pieces, like every other team has to, but as I say there is that fine balance. The art of football is to put it in one end and stop them going in at the other. We are close to the balance, 17th in the Premier league and improving, so overall we are in good shape."