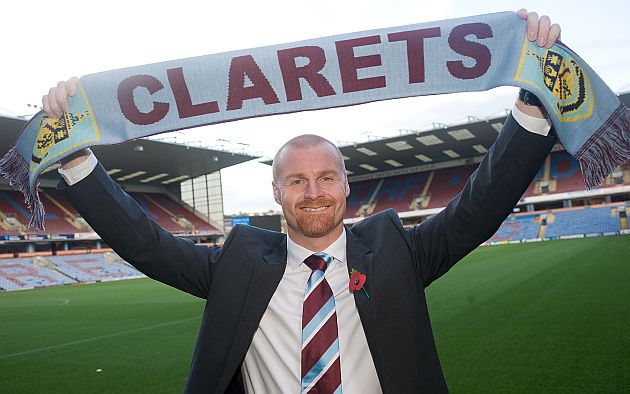 Both ensured safety last week and both managers will be considering their team line ups carefully.
McCarthy has already said that he'll change his team around but I don't suspect he'll make too many changes. He said: "We want to win the game, of course, but it gives me a chance to have a look at a few players.
"There will certainly be a few changes from our point of view and I think Burnley may do the same. There are a few players that I haven't had much of a look at in a match situation, such as Tyrone Mings, Pat Kisnorbo and even young Elliott Hewitt.
"Elliott has done exceedingly well when he's played, but we forget he's still only 18 years old. Pat has been terrific around the place. He obviously wanted more game time but Tommy (Smith) and Chambo (Luke Chambers) have been performing brilliantly so it's been hard to get him involved.
"But he's been a model pro. He's never sulked and I'll tell you what, he's kept Tommy and Chambo on their toes by the way he's trained and that's one reason why they've performed so well."
Looking at the game and whether it will be difficult for his players now they are safe, he said: "Yes, without a doubt, it's hard to keep banging those nails in when the pressure has lifted.
"We want to win on Saturday, but the reality is that, from when I first came here last November right up until last Saturday, the whole goal was to stay in the league.
"It's really difficult not to just think phew and breath a sigh of relief. That said, the training has been good, bubbly and relaxed. There's been a real relief around it.
"We all know there's one game to play. We want to be professional and do things correctly, go about the job right and then not finish the season on a sour note."
A wild 'Dyche plans to blood youth' headline this week suggested we might be making numerous changes but that's unlikely. Yesterday Dyche said he wanted to play a strong team to end the season on a positive note.
He's hoping that Kevin Long and Ben Mee might be fit too. "Kevin and Ben have had a decent week this week and we were hoping they were just blips, particularly Kevin.
"He has done some work on Thursday and so we're hoping he will be available. Ben has less of a chance, but if we have to change things we'll do that accordingly.
"As for the youngsters, it's more a case of them being involved in the squad, the dressing room and the build up and feeling part of it. There may be a couple who are literally involved on the day and we will hopefully have a couple of fresh faces on the bench, but as regards the starting eleven we want to go strong and win."
He admitted that he would have like to have involved them earlier but said: "That hasn't happened and we've had to make sure we get the right results. Now we've done that, we have one game left so we will let them get a feel for it because that's an important part of their progress.
"But rest assured we will be going strong because I want us to have the right team ethic, beliefs and outlook going into next season."
He continued: "We want to finish on a high basically and make it an event. It's an awkward one for them and us with nothing wholeheartedly to play for, but we want to make it an event for ourselves, the supporters and go out with the freedom to go and play and put in a performance that will lead to a win.
"In the maddest season in Championship memory, we could finish one point off the relegation zone or 10th. If that is not the maddest advert for the Championship then I don't know what is."