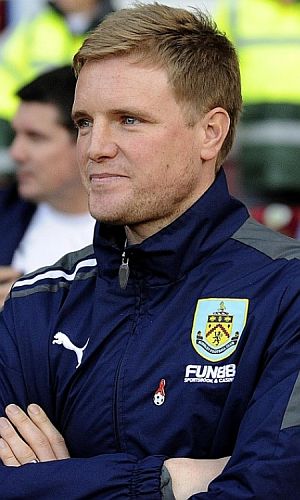 I'm sure Howe was less than pleased with nine minutes gone and the Clarets having conceded a first goal of the season, but with a quick equaliser and then dominating the remainder of the first half he would have been much happier.
"These are always tricky games and we knew it was going to be tough," he said after the final whistle.
"We conceded early and I was delighted with the response from the players because that can have an adverse effect, but I thought we grew stronger for it, equalised and were well in control by half time.
"The second half was different and they came at us and played very gung-ho. That made it difficult, but we dug in and defended really well. We weren't as composed as I would have liked and we need to make sure we continue to improve, but I am pleased with the win and that gives us real momentum going into Saturday."
Howe gave debuts to three of his new signings, captain Jason Shackell, left back Joseph Mills and the latest recruit Brian Stock who played for Burnley for the first time in the midfield.
Of Stock, he said: "Brian did well. He has had a real lack of football in the past few weeks because Doncaster knew the move was on the horizon and there was a fear of getting injured and scuppering the move.
"He will get better with more games and we have to nurse him through the season because he's had a few injuries, but I think he showed us what he will bring us. He's composed on the ball and has a range of passing."
Finally, on his goalscoring striker Austin, he added: "I'm also really pleased for Charlie. He is on cloud nine after having a little baby girl and we haven't seen him for four days, but he did what he does.
"Charlie is one of those players who needs to train to be at his best and we are pleased to get him back amongst us."