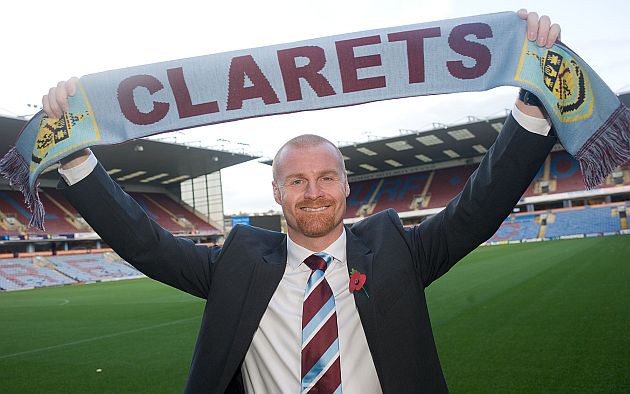 Lee Clark has a worrying week ahead of him. The financial situation at St. Andrew's is such that any player could be sold by the time the transfer window closes next Thursday, but for now he's still got all those players being tipped to leave.
Looking forward to the game at the Turf, he is aware that his team have fared better on their travels than they have at home. "If you take out Bolton away, Watford away and the first half at Sheffield Wednesday, in terms of general performances away from home we've done well," Clark said.
"We've scored goals and played high tempo but obviously we need to get a win sooner rather than later. But it will be difficult on Saturday against Burnley. In their last three games they've had three wins and no goals conceded.
"Individual players are playing with confidence, and the team, as we saw just a month ago, have a lot of ability, but I'm looking forward to the game and my players are as well. They've worked hard this week and there has been a good atmosphere and we go there looking to win."
Recalling the draw at St. Andrew's in December, Clark added: "I think that game was the start of looking into the future for the football club. We had seven teenagers in that side and they played very well. That was the start of a positive period for me in terms of what I've got to work with and how they can help me change things round in the future.
"In terms of Burnley we know everything we need to know about them because we played them so recently and they haven't really changed their personnel since then."
Sean Dyche, who has won more points in his first fifteen games in charge than any Burnley manager since Jimmy Mullen, will be looking for his team to continue their recent good run and push ever closer to the play off positions.
He said: "It's a rare season where the so called bigger names and the bigger budgets are not necessarily at the top of the league. They are kind of bobbling around the mid-table whereas usually, but not always, of the teams coming out of the Premier League you normally get a minimum of one, probably two and sometimes three, who are right back up there.
"This season has a kind of different feel so it will be interesting to see how it pans out over the next 18 games. It makes it a good prospect for anyone to really challenge themselves to go hard and we are certainly showing signs of it and that won't be something that is stopping because we believe in the team going hard for every game that can go their way."
On that draw at Birmingham, he added: ""I thought we did more than enough to win the game with a very good performance, but the fact is we didn't. We got a point.
"It is not about revenge. It's about being ready to go again and being ready to take on a good side. They have a lot of players there. They have changed between young and experienced and they are still searching for that mixture to make them as strong as possible to win games.
"We will take them seriously, but we believe in what we are doing so we will be focused on ourselves to go into the game in good confidence and good spirit. We have put together a nice little run and now it's about continuing that run and building on top of each game as it comes.
"We have got that good mentality at the minute and all the players are looking to deliver their part of the team performance and that's a vital thing to have."