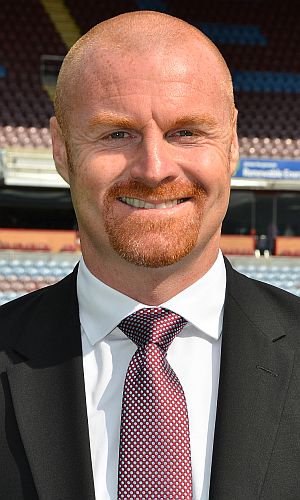 Ahead of the game, Rodgers has been more interested in speaking about the change of formation which has transformed their season, this coming after they exited the Champions League and lost against Man United.
He said: "We had no identity and everyone could see it. I probably was low, because it was not working. We had a huge challenge, probably the biggest I have had as a coach or manager, at a club the size of this one, where I love being.
"We just weren't the team I had built over a couple of years. You try to give everyone a chance but it just wasn't happening for us and of course that can eat you away."
He added: "I am an innovative coach and I needed to find a way to make us play better. it is a complex way in which we are working and playing, but it suits what we have. I knew we didn't have the time.
"I think the transformation in the team has been really good to see and to see the confidence, and everyone talking about the system and how dynamic it is, and the fluency."
Dyche, however, is fully focused on tonight's tough game. "We prepare for every game and we believe in the way we prepare and the way in which the team are operating," he said.
"The biggest thing is the outside view. Obviously, the weight of expectation and pressure goes onto the team that we're playing against because of who they are. In this case it's Liverpool who had a bit of an up and down and bumpy start, but have found a real rich vein of form since Christmas onwards.
"Of course, all of their fans in the whole of the world will be thinking that they will win, and it's not that easy, quite obviously , for them to do that. But we know they are a very good side and they've spent a lot of money on some very good players.
"It's taken some time to develop them into a side, which often happens. We know that time is not always given, particularly after Brendan and his side did so well last year.
"There were a few question marks, but deep down you look at the quality they've got and there was a fair chance it was always going to start coming together and since Christmas they've put in some really good performances and got good results."
Dyche had good news on Matt Taylor, although he won't be in the squad tonight. He said: "Matt has been back in training and it's about giving him game time now. He's been out long enough, so he's not going to need one, but a few games to get up and running. But we think he's clear and he seems to be clear, so we hope he gets on and gets properly match fit now."