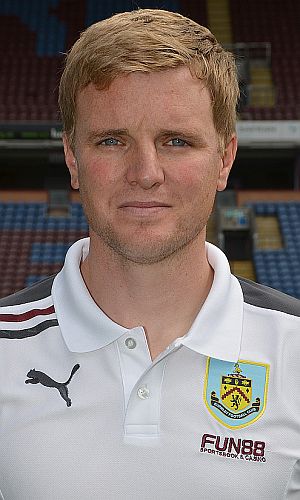 Dean Saunders replaced Sean O'Driscoll in the Donny hot seat earlier in the season but he's not been able to bring about a massive change in fortune and sees his side go into the game in bottom place having lost 4-0 at Leicester on Saturday.
"I don't think the score reflected what happened in the game," he said. "We had the stuffing knocked out of us in the last quarter of an hour.
"We were leaving people up the pitch to try and get a goal at 2-0, so there was always a possibility that we could lose three or four. We created chance after chance which we missed. We were just not good enough in front of goal."
Looking forward to the Burnley game he simply said: "We will keep fighting. It's not all over."
Eddie Howe takes his Burnley team to the Keepmoat having won two of the last three games but he had words of caution ahead of the game.
"Doncaster have a lot of experienced players and they have made a lot of changes throughout the season," he warned. "They now have a couple of Premier League players in there and it will not be easy, but we've beaten them once and the aim is to go there and win again.
"When I look at the league it's still hugely frustrating because I think when we have everyone fit and available we have a really good squad. It's a young squad and that's possible what has hurt us at times; we've made some poor decisions and that had led to an inconsistency in our results.
"Performances, in the main, haven't been too bad. We haven't been turned over by a team often and we've been in virtually every game, so we clearly could be higher. We've let leads slip though, which is really disappointing, and I think if you count the points up we could be in such a different position, but the league doesn't lie.
"We are where we are for a reason and aim to improve. I still want to end the season on a high and build enthusiasm at the club for everyone about next year. We will try to keep playing good football and make the changes we are behind the scenes to try and improve the football club."