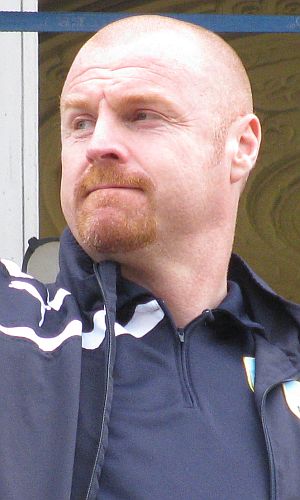 Black, who has held similar positions with Birmingham, Sunderland and Blackburn, said after the game: "The result doesn't suit us that is for sure, but in terms of performance I thought we went toe-to-toe with a team that in my opinion will be back in the Premier League next season.
"I think if you look at the stats, and I am not normally heavy on stats, possession wise and shots on goal, we matched them and were better than them in both those areas.
"The players deserve enormous credit and certainly having conceded early in the game they showed resilience to come back and stick to their game plan, and I thought we were unfortunate to lose the game."
Grant Ward, on loan from Tottenham, scored the Rotherham goal and Black said of it: "I thought it was a wonderful equaliser and I have seen him do it twice in pre-season. When he gets into that area he has got great technique over the ball and it is a wonder strike.
"He is a young footballer, and he is still learning his trade, but he brings enormous energy and he is really comfortable on the ball. He just needs to keep progressing and when you come into that atmosphere, and you haven't actually played football for a few weeks it is not that straightforward."
Sean Dyche was happy to see his side move back into third place and put the onus on the others on fifteen points in the rest of the weekend games.
"Overall I am very pleased," he said. "Sometimes the hardest fight is the one you are expected to win. There was a lot of expectation on us tonight because of last season and where we are coming from, but some people think you can roll over teams and it's not that easy.
"All credit to them, because I thought they pressed hard and worked ever so hard with a new manager and they gave a very, very good account of themselves and were very difficult to play against, but overall I thought we just about deserved it.
"It was terrific movement from Andre and a sublime finish. They scored a worldie to get back in it, during one of their better spells in the game, but our reaction was terrific.
"We have a strong jaw and we are relentless in our thinking. We don't get disappointed, as everyone saw and we went back on the front foot to score a very good goal.
"I tell the lads to always be alive in the box, and both goals came that way, so it's great to see the strikers on the scoresheet."
Dyche gave the impression he'd not been too impressed with the suggestions in the media that we'd failed to win any of our last two games prior to last night. He retorted: "People mentioned that we hadn't won in two before the game, but they didn't mention that we've won five of the last seven with a draw in between, so it's fair to say we are on a nice little run of form.
"That's good for the mentality and good to keep focus on what we are trying to achieve."