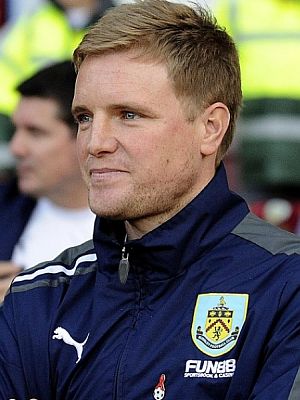 He'd used 22 players again with a late Danny Ings goal winning it for the Clarets and said: "I thought it was a good test. Whenever you come here you know you are going to face a good side and it was a big step up from the weekend.
"I still think there are things to work on, but I was pleased with the attitude of the players. It's difficult coming here and having to change two teams and having the strength in depth to still control the game, but by and large I thought we did that."
Howe has certainly increased his options defensively over the summer and that allowed him to field five central defenders during the game, two in the first half and, with a change of formation, three in the second half.
"We experimented with the system in the second half and it had pros and cons," he added. "But I felt we finished the game strongly and scored a good goal and kept a clean sheet, which I think is very important at this stage."
That's the last game for the first team for a week now with the next game on Tuesday 31st July at Twerton Park against Bath.
It's part of the week long trip for the squad and Howe said: "Now we can look forward to going to Bath and I'm really looking forward to it. It's a really important week of pre-season, probably the most important week, because you get the chance to bond with the players.
"We get a real opportunity to get to know each other and I'm still hoping to add to the squad by then. You never know how these things will unfold, but we are not done yet because we still have some areas to strengthen."