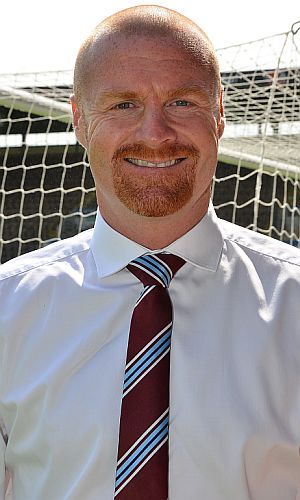 Derby won their Capital Once Cup tie 5-0 against Brentford on Tuesday but Clough has labelled tomorrow's game as their biggest of the week.
He said today: "We want to go into the international break on a high note, that goes without saying. We've built up some momentum now and we want to keep it going.
"The Burnley game is the most important one of the week for us and it's an opportunity to turn a good start into a great one. We got a good win at Yeovil on the road last week and followed that up with a very good result in the cup in midweek against Brentford, but a home league game at Pride Park against Burnley is the most important one for us.
"We're going to go for the three points like we always do but if we can't win it we've got to make sure we don't lose it, which we weren't able to do against Burnley at Pride Park last season.
"We're still a bit annoyed we lost against Leicester a few weeks ago to be honest because we'd have been unbeaten, but we've got another run going already and we want to keep it going for as long as we can."
Clough added: "When the fixtures came out in June we all recognised we had a tough start on paper and it was important we gave ourselves something to build on for the next eight months. After six games in the league and cup we think we have set our stall out and shown how we want to go about our business.
"Burnley have had an identical start to ourselves and they'll be equally as pleased as we are at how the opening few weeks have unfolded. We know Sean Dyche well and they'll be tough opponents at the weekend.
"Danny Ings has been on fire for them in recent weeks and he's developing into a good Championship striker and replacing the goals Charlie Austin scored last year. On their day they are more than capable of beating anyone in the Championship and we'll need to maintain our performance levels if we're to get a positive result."
He ended by saying: "We've been a bit unlucky against them in recent years and it's a run that needs to come to an end. There have been a few similar runs against other sides that we've laid to rest, particularly in the last three seasons, so it would be nice to put the unfortunate statistic we have against Burnley to one side."
It will be the first time Dyche has managed a Burnley team at Pride Park but he's fully aware of our recent record there. "I know it's a happy hunting ground and we also had a good result at home against Derby last season," he said.
"There is no definitive reason why that happens; it just sometimes does and what it does mean is we are capable of winning.
"It's another tough game, but then again they all are and we're up against a squad that Nigel Clough believes is of the better ones in his time there. I like Nigel, not only as a football manager but as a person. He knows the game, has worked hard at what he has done and I have a lot of respect for him.
"He has been allowed time at Derby and rightly so in my eyes because he is a very good manager. I think when he got there he had to transition out some big players and a big squad. He did that over a period of time and has built his own squad and the messages coming out of Derby, from different people I speak to, are that they now have a squad that is in a position to take it forward and challenge.
"There are a lot of teams thinking the same. This is a tough division and last season was the best example of that, but we prepare ourselves well to go and hopefully get the outcome we want.
"We are going about our business well at the moment and hungry for the team to develop, so what a good place to go and push yourself."