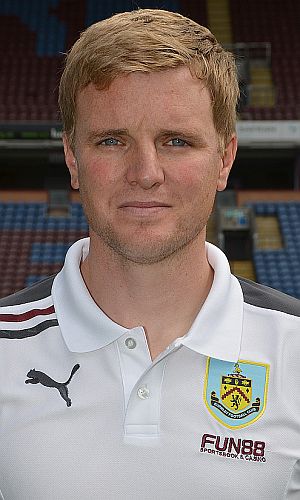 It's the start of Howe's second season at Burnley since he was appointed in January 2011 after the dismissal of Brian Laws. To date he's witnessed derby games against both Blackpool and Preston but can expect that to be stepped up today.
"You can use the atmosphere to galvanise yourselves and give a performance you didn't know you were capable of," he said yesterday. "That's the key to the home support. We want to try and make it as difficult as we can for Bolton.
"I am sure they will bring their supporters but there will certainly be more Burnley fans than theirs and we really want to get it rocking on Saturday to really inspire the lads to perform. I think the players are aware our home form last season wasn't fantastic and it's something we needed to improve.
"Hopefully the supporters can help us in that respect. We know it's a two-way thing but we are desperate to be successful for them, to put on a good show at home and try and entertain them by playing the football we want to play and try and win games.
"It's easier said than done and we are going to have highs and lows throughout the season when we are really going to need the supporters to stick with us at every opportunity and really make the atmosphere as good as they can and turn that home advantage into a real positive for us."
Trying to take some of the heat out of things, he added: "All I can do is prepare my team the best I can, know what's at stake, know how much the supporters care about this game and every other game we ever play when we put on the Burnley shirt and represent this football club and give our best to them.
"The stuff outside the game is of no relevance to me and my team. There are a few players left who Owen managed, but not many, so from our perspective we are a new team and we have really got to concentrate on this and every other game.
"I am looking at Bolton's team, not anything else, and very much focusing on their 11 players and how we can combat them and beat them."