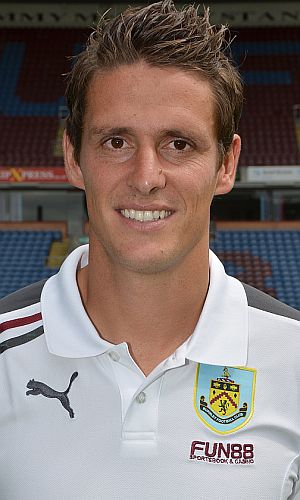 Grayson has seen his newly promoted side go down, unluckily, at Cardiff last Friday and then rescue a point with a late penalty in midweek against Nottingham Forest.
"The performances have been good but what the games have shown the players is that they can compete against two teams who I believe will be near the top end of the division come May," Grayson said.
"Nottingham Forest have spent heavily and they have some very good players as have Cardiff and we have competed very well against them. It shows that to get results in this division you need to stay in the game for as long as possible because we have got match winners who can score a goal at any particular time.
"We could have let our heads drop against Forest and then could have scored two or three more but we stuck at it, stayed in the game and managed to get a result. That is testament to the players because they are listening to what we are saying to them and then are carrying it out on a match day."
Looking forward to tomorrow's game, he added: "Eddie Howe has done a good job at Bournemouth and Burnley. He has started well this season, beating Bolton on the opening day which was a great result and then they narrowly lost in midweek. The reports we have had back indicate that his team are a hard working outfit who have plenty of firepower in Martin Paterson, Charlie Austin and Sam Vokes.
"Nine times out of ten we will be underdogs in games this season. I think there are only four teams in the Championship this season who haven't played in the Premier League so we are going into every game against established Championship teams who have very good players within their squad.
"We don't fear anyone but we are respectful of what teams can do against us. The underdog mentality may suit us because the pressure will be on our opponents. I would like to think teams will come to our stadium this season and be concerned about the threats that we hold as a team.
"We have got a lot of players who are flexible and can play in a number of positions. As a squad I believe we can play in a number of different systems to either suit ourselves or combat the opposition. We always try and focus mainly on what we can do, but we are in a different division now and teams do cause you more problems so we have to make sure that we are respectful of the opposition.
"It won't be like League One where we dominate possession for long periods of the game, there will be times when we have lots of the ball because we have good players, but we will also be under the cosh both home and away and it is important that we stay in the game to allow us to get a result."
Clarets' assistant boss Jason Tindall, standing in for manager Eddie Howe, said yesterday: "Huddersfield are a side that are used to winning games or certainly not losing too many games so it is going to be a tough game as every game is in the Championship.
"Everyone is talking about it being probably the toughest year in the Championship for a long time and Huddersfield are a good side and you can't underestimate them. It is going to be a tough game; they are going to offer us different problems but we are confident with what we've got within our squad and we're confident with the way we are playing, the belief we have got and we are confident we can go there and get a result."
Tindall also spoke of the two goalscorers in the teams, Jordan Rhodes and Charlie Austin. On Rhodes, he said: "He is someone who has scored that many goals for Huddersfield over the last year and is obviously a big player for them. He's got a fantastic goals record, certainly the amount of goals he got last year is no fluke so of course he's a massive goal threat for them. He is the main source of all their goals and obviously if we can stop him scoring hopefully it will go a long way to winning the game.
"We've got good defenders. We are happy with the back four we've got. They've been excellent in both games and if you look back at the Bolton game and the Middlesbrough game we haven't had too many opportunities against us, apart from the goals on Tuesday night. We have got to put trust in the back four to be able to deal with any forward line they are up against. We've got confidence in them to do their job and hopefully they'll do that on Saturday."
He then turned his attention to Austin. "He's a natural goalscorer," he said. His record suggests that at every level he's played at. He'll continue to score goals as long as he plays football, that's the type of player he is.
"He's got that great instinct of being in the right place at the right time. He's an aerial threat from crosses and he only needs half a yard in the box and the ball will be in the back of the net so I'm sure they've got one eye on Charlie. They know a lot about Charlie. He's played against Huddersfield many times from when they were in League One. He's a confident boy so hopefully he can take that into Saturday.
"Charlie backs his own ability. He said at the start of the season that he fancied himself to be top goalscorer this season and he's certainly made a good start and hopefully he can continue that and score as many goals as he possibly can because if he can score a lot of goals hopefully that will go a long way to us being successful."