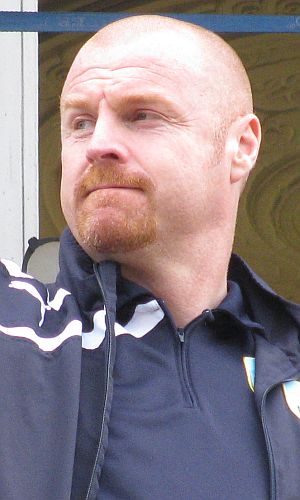 Teams like Chelsea don't like it if they are not winning. Managers such as Jose Mourinho then blame all and sundry for it to deflect any criticism away from their team, and he certainly did that on this occasion as he selected certain incidents in the game.
He saw his midfielder Nemanja Matic sent off for reacting to a challenge from Ashley Barnes and when asked if he thought Matic had overreacted, Mourinho said: "Don't make me laugh because I'm not in the mood."
He continued: "A couple of weeks ago, when I was here after the Liverpool game in the Capital One Cup, I knew already what was going on with the television talking about Diego Costa's crimes. Compare Diego's crimes with what happened today.
"I prefer to say that this game had four crucial moments, minutes 30, 33, 43 and 69, this is the story of the game. It's difficult for me not to say the truth. I'm making it easy for you because you can go home, look at those moments and you will know what I think about the game.
"Minute 69 has a big relation to minute 30. Normally the player, if I can call him a player, who was involved in minute 69, and was also involved in minute 30, should be in the shower by minute 31. So there would be no minute 69 if the person in charge dealt with minute 30 in a proper way.
"If this story, that started a couple of months ago, finished today, and we had 12 matches to play with an advantage of five points I would tell you we would be champions. But I don't know if the story ends here or if there is more waiting for us.
"I'm happy that I'm not stupid and I understood everything a couple of months ago."
Dyche was more interested in talking about the whole game, our performance, and this fantastic result against the league leaders. "I am so pleased," he said. "This is just such a tough place to come and it's no surprise why Chelsea are top of the league because it's a fine group of players with a fantastic manager.
"But we are Burnley and we don't give in easily. We have a strong jaw and we are relentless in our mentality.
"I think there is an assured manner now that our players are beginning to find freedom. I am not making a bold statement because we all know how tough this division is, but we are in there for a reason and we are giving it everything. We know we need more points, but we are certainly up for the challenge, everyone knows that."
Asked about the controversial incident that led to Matic being red carded, Dyche said: "I haven't seen the incident again, but my recollections are that Ashley wins the ball and it was two players coming at opposite angles, which is never helpful.
"Their lad has come under the ball and Barnesy's natural follow through takes his foot onto his leg. I'll look at it again but obviously it had a big impact on the game.
"We know they have some fantastic individuals, but overall I thought we put in a good performance today. In the first half we were very good and I thought the way we dealt with their goal was very pleasing.
"There was no panic or rush to our play. We kept a foothold in the game and towards the sending off we were beginning to get another foothold after another good spell from them. After that, I felt we delivered another good performance and I am delighted with the point."