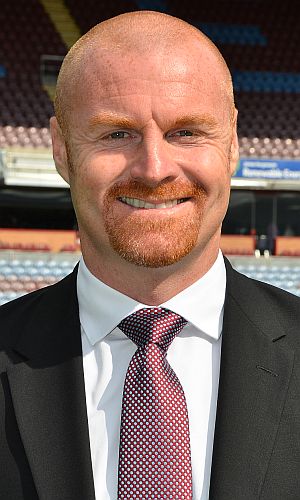 However, home boss Jose Mourinho has had other things on his mind than looking at this game. He's spoken about contracts, his, John Terry's and those of other players and also, during his press conference, spoke of the awful scenes we've all seen on the Paris Metro this week.
Mourinho admitted to being ashamed at what happened and it has come just days ahead of tomorrow's game which is Chelsea Football Club's second annual Game for Equality which highlights the club's diversity and inclusion work, an occasion that is fully supported by their squad.
The other Mourinho, Sean Dyche, has though as he takes his Burnley team into what, on paper, looks to be our toughest game of the season.
Speaking of Chelsea, he said: "They're a great side who are playing some good football at the moment and are very strong. We are a side that are learning and progressing, but we've shown that we are capable of competing at this level.
"I think we're growing into the season, but we know that we need to find the balance and that balance has to be a clear mind that we do need more points, of course.
"I've said all along that we have the underdog spirit and that freedom to play. The expectation is massive on them for games like this. We go there clear minded, ready and raring to play."
We've dropped back into the relegation positions this month, and Dyche added: "I'm encouraged by the way the team have been progressing this season. There's a story behind results and that's not a naïve one, you take results however they come.
"We've had a couple of games where we had to grind a result out; we've had some good results when we have played very well, and we've had some go against us when we played very well.
"It's not about one or the other, but about performing. I think that if you're performing well it pays you back over a longer period. There are no guarantees, of course, but our level of performance has been generally very good, particularly in the last two games when I was very happy with the way the team went about it.
"There's still frustration with certain key moments in games and things that happened where we know we could do better. I thought we were excellent throughout at Manchester United last week, but we didn't get the result and we know that needs to change.
"We're in a market where details get picked out and that's what's happened to us a few times. We're doing better. We're scoring more freely, but we've got to make sure we find the balance, putting it in at one end, stopping it at the other. That's it in its brutal form."