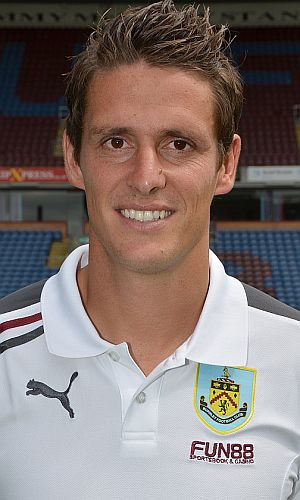 Sean Dyche, whose managerial career got underway at Turf Moor on the opening day of the season, spoke first about the Clarets who he was able to get a point from in the 2-2 draw on that opening day.
"It seems as though Burnley are building for the future," Dyche said on Thursday. "Although the way football is now, I'm sure there's a demand from their club's supporters to be challenging towards the top of the division as the season progresses.
"They've got a decent away record and a certain way of going about their work, which is something we're aware and respectful of.
"The club have their own expectations and pressures, given they were recently in the Premier League, but Saturday is all about us being confident in ourselves and setting one or two things right from the past couple of weeks.
"I know it's covering ground I've been over in the last week, but the past fortnight has been a reminder to us about what happens when performances aren't spot-on.
"Although we've come away from our best, we know we're a good side that's still developing and learning. While doing that, our job is to continue to deliver performances and results this season. That's our focus. We want a reaction to the last fortnight."
Jason Tindall was on duty for the Clarets ahead of tomorrow's game and he said: "We've made great strides from the first day of the season and if you had seen us on the first day to where we are today I think everybody would probably agree with that.
"There has been a massive turn-around this year in personnel and it's been a big transition. A lot of new faces have come in and a lot of young players have come in. Some have taken longer than you would have liked to have adapted, but now it's going well on the whole.
"We are a different team from the first game against Watford and hopefully we can keep getting better as a team and as a group."
Looking back to the Millwall defeat, he added: "It was very disappointing (last Saturday). We know it and the players know it. The only thing we can do now is put that right and get back to doing what we were doing well.
"Hopefully we can do that on Saturday and get some momentum going again for the final push for what could be a good end to the season. You always look to bounce back very quickly and that's what we intend to do.
"We do normally bounce back pretty well, as we have proved in the past, and we are looking to do that again. We've had quite a bit of our success this year away from home against some very difficult sides so hopefully we can continue our away form. We have been on a little bit of a disappointing run with mixed performances so it's very important for us to get back on track."