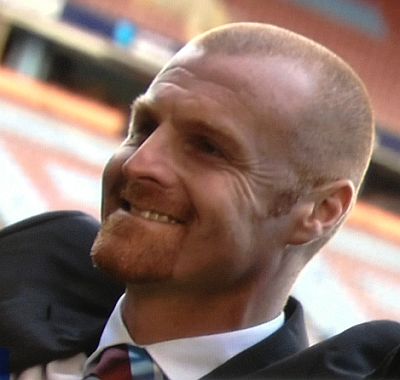 A goal in each half, for Martin Paterson and Charlie Austin, gave Burnley the points and Solbakken said his team had simply not been good enough.
"It was a very frustrating afternoon and a bad performance overall," the Norwegian said. "After the first goal we struggled big time and made it hard for ourselves by giving them opportunities and they punished us for that.
"Up until that point it was two teams not really producing any chances but they got on top after scoring the goal. We were not really in the game until there were 20 minutes or so to go when we change things around with three at the back and created four or five big chances.
"But I think that was one of the days when we could have carried on playing until now and wouldn't have scored. Sako it the post and then we had the chance to get the rebound into an open goal but the ball just fell those centimetres short.
"It is important not to hide behind anything. It was a bad performance for long periods. Simple as that, we were not good enough. In fact our three latest halves of football have not been good enough and we have to work on that and on getting a strong team out as we need to win on Tuesday.
"We made some easy mistakes and we didn't play fast enough and when the chances came at the end we didn't punish them. It was one of those days when many of our players who have been rock solid for a long, long time had an off day."
Dyche was, hardly surprisingly, delighted to get off that winning start. "It was a very good start for myself, the staff and the players, but just as importantly the fans," he said after the game.
"It's important they know what we are trying to attempt to build here, but today was a fantastic start, especially because we showed many of the qualities I'm told haven't been obvious.
"There is some structure to what we do, but mostly it's about realigning the players' mentality. That's been the key thing and the way we went about it today, especially in the second half when we stood up, is a huge thing,
"Behind that win was a toughness to us and that's what we want to create and add to the free-flowing play."
He added: "I thought the first half there was a nice balance and in the second half we showed all of the qualities you need in the Championship when things are not quite going your way. In tight games, when it's nip and tuck those are the things you need to do.
"Having said that, I am greedy and we had enough chances today to have ben out of sight before we needed to work hard, but despite being level headed about it I am thrilled and my family too because they were here today and they are now Burnley supporters too!"
He had to go into the game without Chris McCann, with David Edgar playing in the midfield, and in the second half lost Ross Wallace who was stretchered off.
Of that, Dyche said: "Ross got a good crack across his jaw line and he was a bit wobbly and his heart rate accelerated. It was a good precaution to bring him off and he's relaxed now and come out of it quite quickly. It looked dramatic on the stretcher, but he is ok."