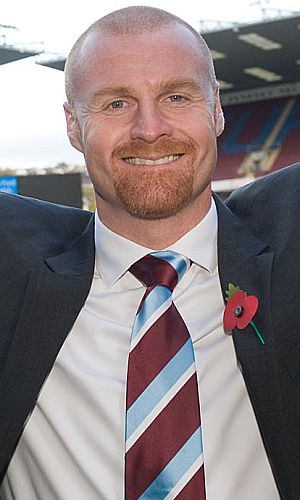 Sean O'Driscoll saw it as the goal that gave his side, who went into the game on the back of two defeats, the confidence they needed.
"I thought we were a bit nervy to start with, a bit tentative," he said. "But we stopped them doing what they wanted to do. Lewis McGugan came in to stop Brian Stock who is who they look to when they're starting attacks.
"It was always going to be tight but this week we scored the first goal and that gave us confidence. Once you get one it feels as though you can run a bit quicker, jump a bit higher and track a bit further.
"When all that came together we looked like a team who thought they could win the game and two great finishes, some good saves and some terrific performances off the bench all contributed to what was, all in all, a really good performance."
He's had some stick from the fans this week, and added: "Our game plan last week was exactly the same as this week's. We were prepared and when it works people think you're a genius but when it doesn't, you have to take the stick."
For Sean Dyche it was another game where the first half performance stood out compared to how we played after the break, although he wasn't happy at how Forest were allowed to take the lead.
"We created two very good chances in the first half and perhaps that would have been a turning point," he said. "In the second half we just couldn't find that killer pass or control the game.
"We just weren't at it, or finding a way of hurting them, but they got a goal that is a foul. The first goal was always going to be crucial and I've seen it again and I'm very disappointed in that decision.
"It gave them the upper hand and calmed down the crowd, who had been a little bit disgruntled at half time. That changed the whole feel of the whole stadium. This is a nervous stadium at the moment and the change was the goal and it's clearly a foul. I've spoken to the referee about it because it's not just the goal. It gives them belief.
"After that it's up to us to respond and we didn't quite do that as a team.
He added: "I've looked at the stats after and Lee Grant hasn't had a save to make, but we've conceded two, which is disappointing. In key games like that, you have you take your chances as well as defend and that's another learning curve.
"Today is another reminder that we are not the real deal and we are still growing into the task. We will always look at ourselves first and how we are developing and moving forwards, and we are, but today is another reminder that we have to play for 95 minutes and take our chances."